Imagine it's your wedding day. You are all dolled up and happy. As you walk out of the church, someone busts black fluid on your sparkling white gown. The emotions running through your head are unexplainable. For a second, let's change the narrative. It's not your wedding day, but you are the person in question who unintentionally ruined a big day.
Wouldn't you feel awful? If only the ground could swallow you whole, so you won't need to explain your actions. Fortunately, it's all imaginary details. Well, someone is cracking up these unusual scenarios, and it's none other than "Just For Laugh." The Canadian silent comedy is famous for its outlandish scenes.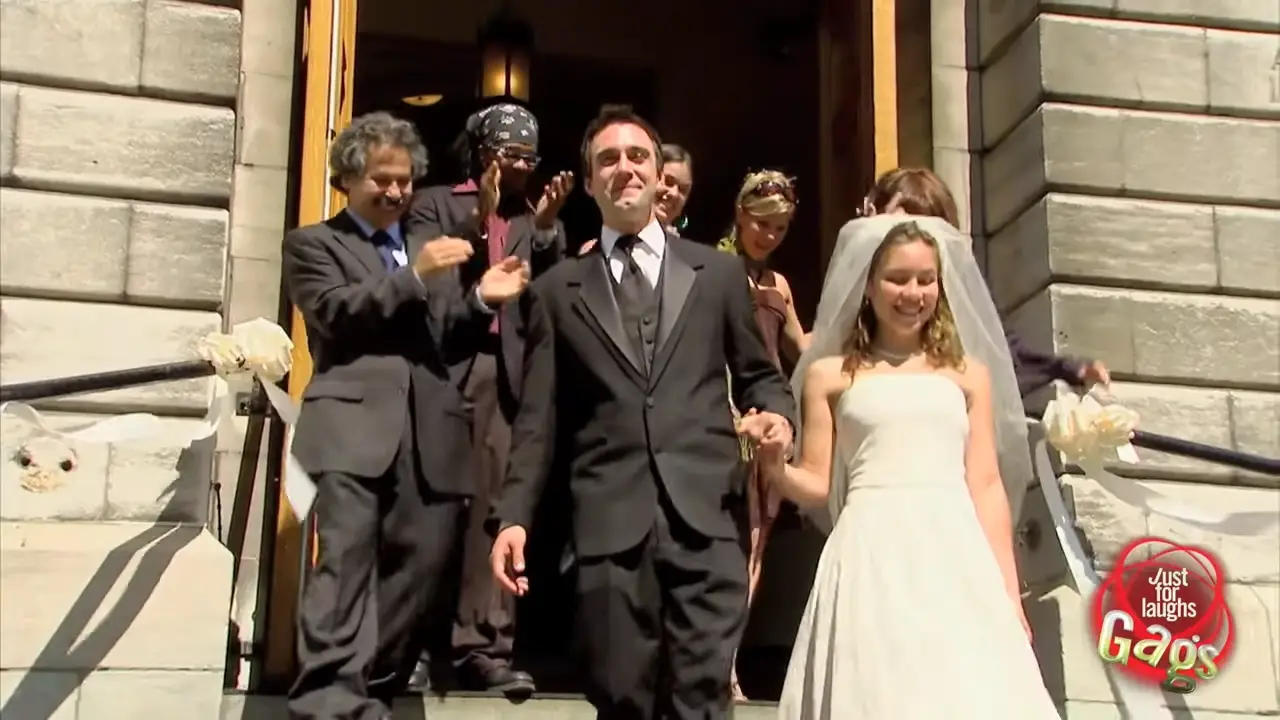 The people being pranked are unaware of the hidden camera. How would they be? When they are going through a flood of mixed emotions. It's either confusion, sorry, sad, and many more. But in true meaning, this excels the idea of a prank. The very reason they are so famous and loved by many viewers.
Please press play and enjoy the entertaining video without worrying about the consequences.
If the clip made you laugh, kindly share it with your loved ones.