Weddings are meant to be special and extraordinary. You try your best to ensure that you have done everything possible to make it one of the best days of your life. It is beautiful and heartwarming to see couples walking an extra mile for one another; its moments like these that create an awesome video.
Niall Donnelly had a genius idea for making his wedding every kind of awesome. He is the front man and lead vocalist of the Irish band called The Rockits. So Niall decided to perform NSYNC's "This I Promise You" for his bride to be, as she walked down the aisle. He's accompanied by his bandmates on their instruments and his sister Bronagh Hackett.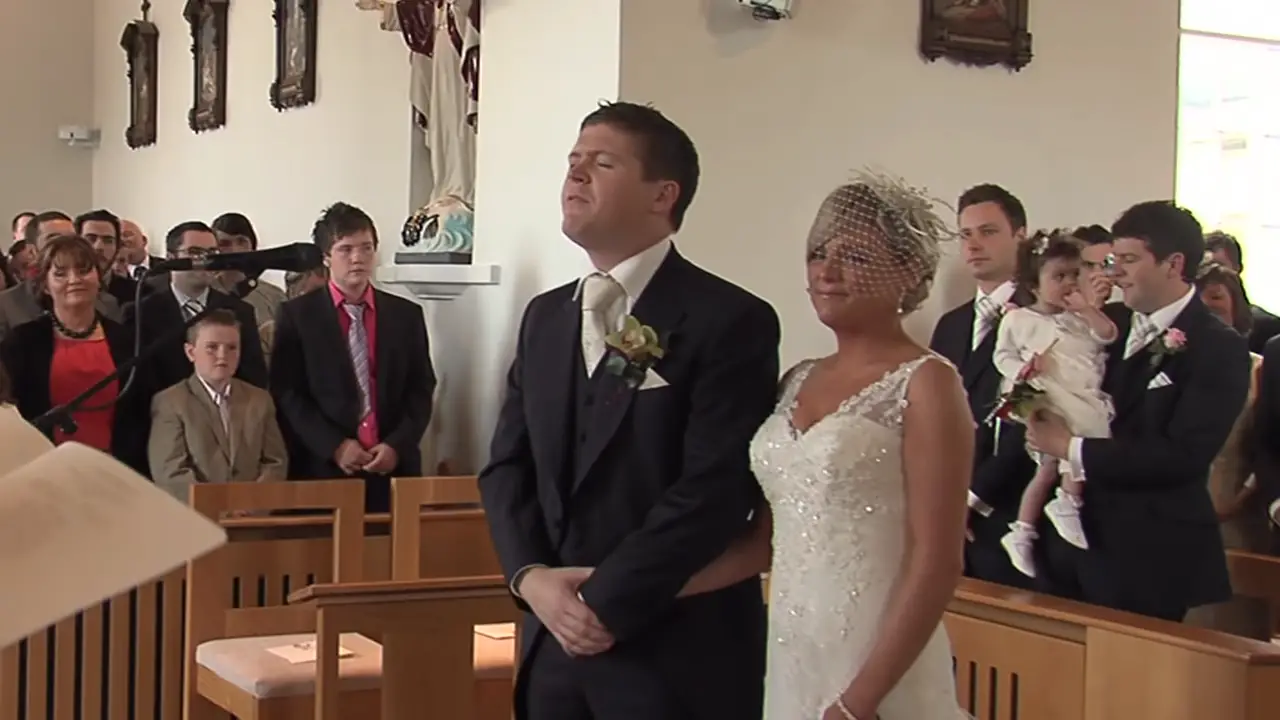 Bronagh apparently suggested it during the wedding rehearsal but he immediately refused until the day of the wedding itself: he decided that he would sing for his bride only a few minutes before it started! Niall and Bronagh have sung together in countless weddings before, but Niall said that he was very nervous during his own (of course). He also noted that while they were singing, his sister was in tears after she finally saw Jill beside him.
Niall's voice is awesome even though he's a bit shaky at times, possibly because of the nerves of what is truly happening. Once his bride Jill enters the church and heads down the aisle, he hands off the singing duties to another woman so he can stand with his bride. But then Niall takes up the song again once he and Jill are at the altar. Watch the full video below and please leave us a Facebook comment to let us know what you thought!
Please hit the SHARE BUTTON to share this video with your friends and family.