What could be more horrifying for parents whose kid is missing? Similar is the story of Maddox, a 5-year-old boy who wanders off his house one cold winter morning. The kid thought he was home alone. Hence he decided to visit his grannies.
Around 3-4 am during a harsh winter; the toddler snuck out of his house in a pair of pajamas—no shoes, hats, gloves to keep this baby warm. Even worst, the temperature outside was below zero. But that's what kids do, unaware of any consequences of danger.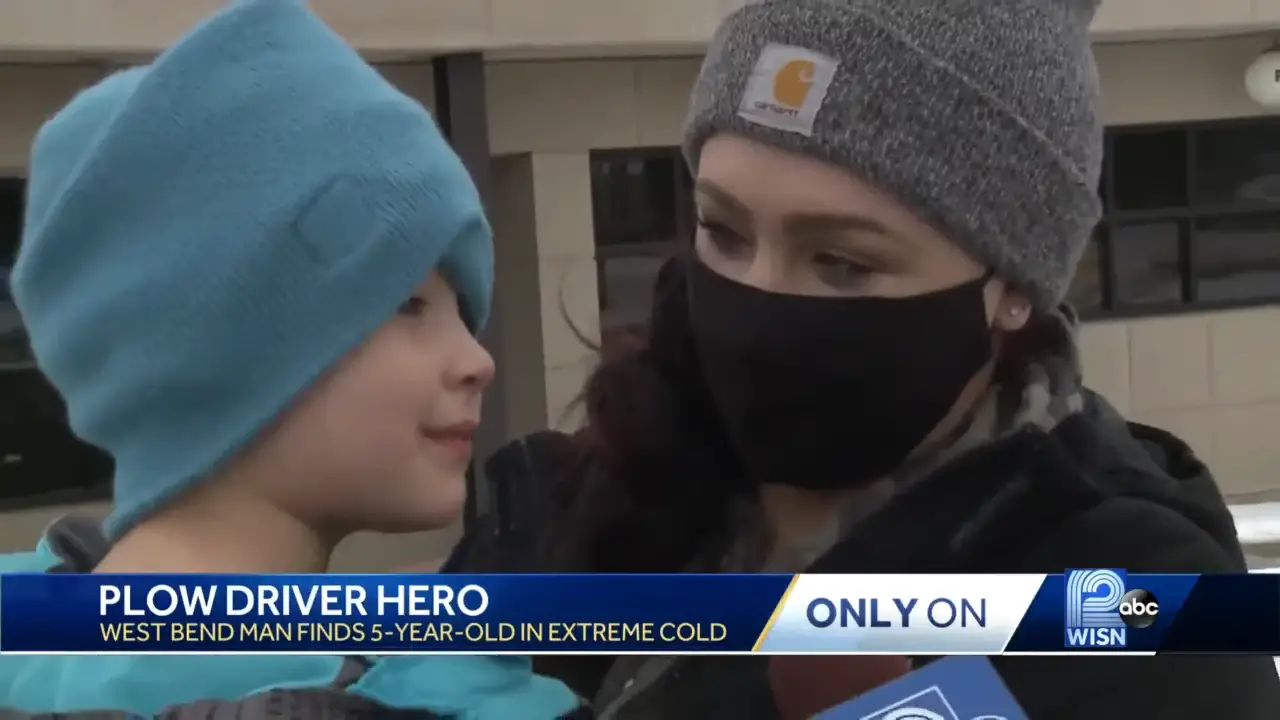 Fortunately for Maddox and his family, David Gehrke came to the rescue. In the February of 2021, Snowplow driver David was getting ready for his usual shift. While he was making rounds, he noticed something from his mirror. It didn't take long for him to recognize it was a child shivering in the cold.
David, then pull the truck and wrapped the baby with his jacket. He brought Maddox inside his vehicle and blast off the heater to keep him warm. In the meantime, he contacted the local police officers. Maddox was safely returned home by the officers. Thankfully no foul play was detected. Please press play and enjoy a heroic story with a happy ending.
Kindly share this clip with your loved ones. With toddlers, we always have to go the extra mile.