Every wedding is touching. It is one of those occasions where people shed cheerful and look my children all grown up tears. However, some nuptials take it up a notch. Bronislaw 'Grom' Karwowski, 94 is a World War II veteran.
In his life, Grom accomplished alot of duties as a soldier. Now he has one more important task to perform. Like any other war veteran living after War was not easy for Grom. Especially when you get captured by the Nazis. Eventually, managing to escape from the Gestapo's headquarters. The freedom, however, didn't last long as he was sent to prison for ten years in 1984.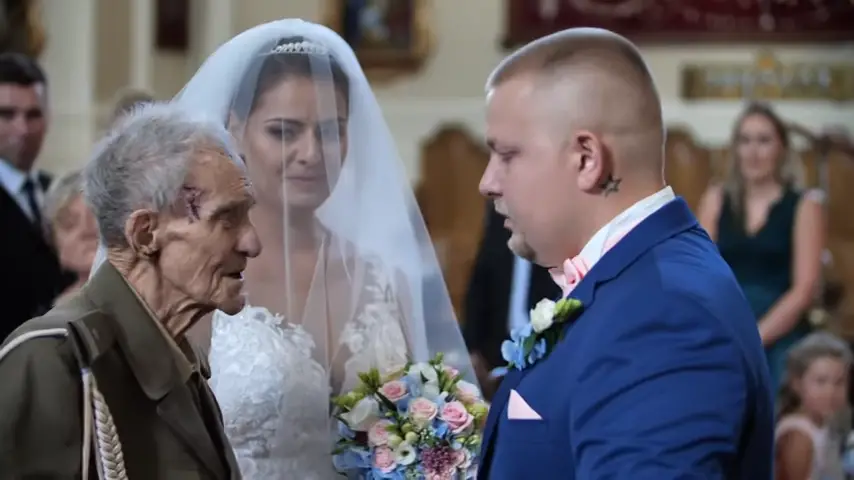 After the final release, the Grom walked out a free man as his duty awaits. He then began taking care of grandchildren with enough help from the loving wife. Watching the kids grow up and ready to get married was a new heartwarming milestone for the war hero. The instruments were playing in the background created the perfect ambiance. Grom, dressed impeccably in the uniform, walked his granddaughter, Joanna, down the aisle. With a smile and teary eyes, guests admired the loving parent.
Please press play and enjoy this joyous moment.
Kindly share this video with your loved ones.