Here's a wonderful video of one woman's self-reflection that could easily be a marching anthem for all mankind.
The video features an adorable grandma named Wanda B. Goines. Wanda is 92 years old, and the words of wisdom she shares through this clip are like a beacon of hope to us all. When she wrote and recited her poem to her caretaker Kathryn Clausnitzer Wilson, she was not expecting to see it get viral.
But because Kathryn loved the poem so much, she shared it on Facebook and it instantly got over 4.5 million views and 187,000 shares.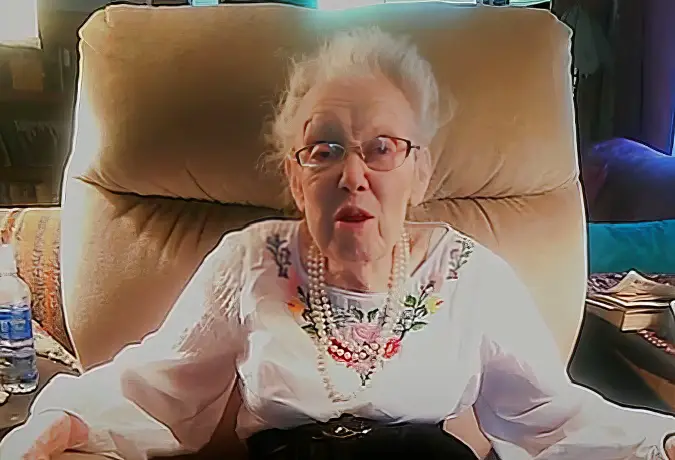 Wanda has managed to influence a great number of people through her beautiful piece. Her great-granddaughter Libby Goines, and even Kathryn were amazed by the huge response it got.
One of the best verses in her poem goes like this: "My reflection's eyes twinkled as she solemnly replied, you're looking at the gift wrap and not the jewel inside. A living gem and precious of unimagined worth. Unique and true, the real you, the only you on earth".
Watch the full video below and please leave us a Facebook comment to let us know what you thought!
Don't forget to hit the SHARE BUTTON to share this video on Facebook with your friends and family.
Please SHARE this beautiful poem with your family and friends!