Did you know China holds the Guinness record for the longest glass-bottomed bridge in the world? Build 201 meters above sea level. It's a complete nightmare for anyone who has fear of heights.
However, that's not the only architectural amuse in China. In 2016,  Israeli architect Haim Dota designed a 430-meter-long glass-bottomed suspension in China's Zhangjiajie National Forest Park. The bridge is highly transparent; once you step over the span, there is no way you can avoid looking down. Thrilling, isn't it? The glassy theme above the canyon gives the visitors vertigo views and pictures.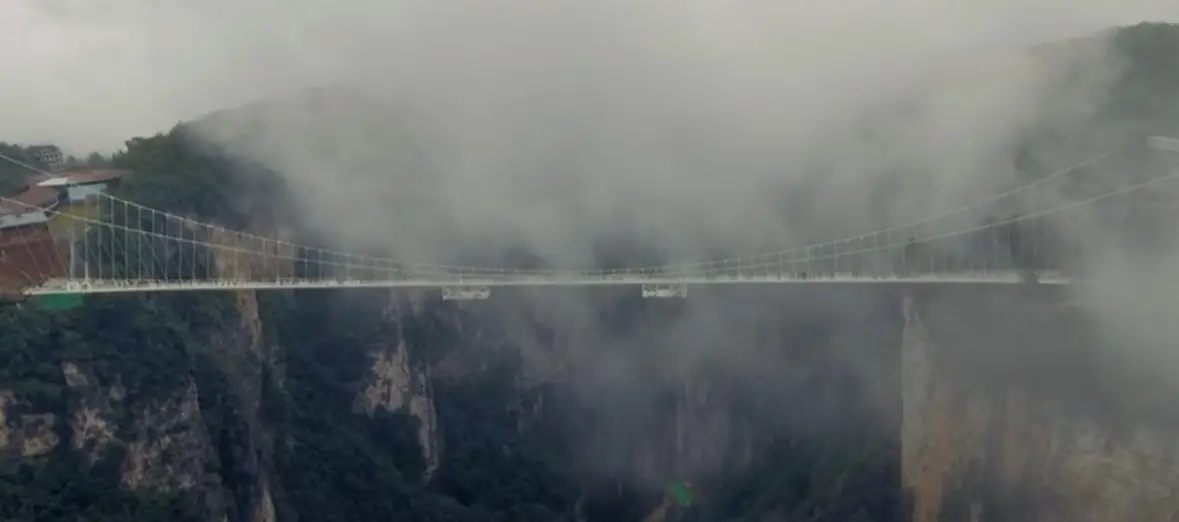 The Tel Aviv-based Dotan used steel beams to support the glass plates, which gives the bridge its invisible exterior. Resting between the two cliffs, the bridge suspends over 300 meters from the ground. The glass suspension can support up to 800 people at a time. Tickets to view the bottom bridge is $22, in addition to the $18.66 to visit Grand Canyon Scenic Area.
The hugely popular tourist destination was also launching the world's highest bungee jump back then. Not just that, the vision was to use the suspension for private events and runway shows. But due to an overwhelming crowd over the suspension, the bridge was closed two weeks after it opened.
Kindly share this translucent marvel with your loved ones.