When I was 2-year-old, my mother was proud that I potty trained on my own.  I don't recall much of it now. Mom, on the other hand, bragged about it for years. And I was quite pleased with myself. Until this little fella showed up.
Tima Kuleshov, a four-year-old boy, holds the record for Ukraine's Youngest Motorcyclist. At the age of two, he began learning to ride a bicycle. In just two years, he has gone from unknown to the world-famous biker. Now, he is a world-famous biker in just two years.  He needs no training wheels on the trail road. Just a push from his pop.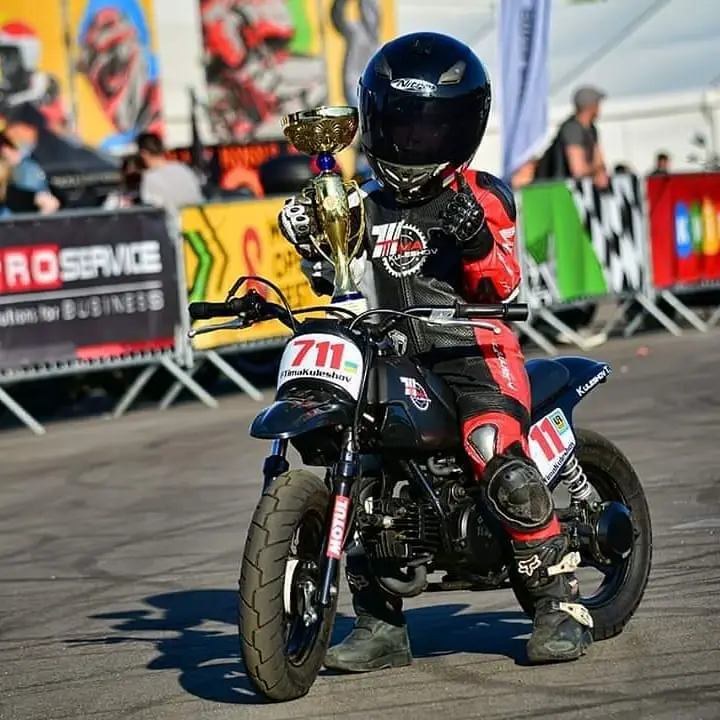 Tima's parents, Alexander and Victoria Kuleshov, want to be there for their son every step of the way.
"Tima went on a bicycle for the first time when he was 23-months-old, only at this age was he able to get to the pedals. At one year, we gave him a Strider balance bike." Alexander Kuleshov states "Yes, we are worried that he is riding a motorcycle, but in this life, a bad thing can happen regardless of who you are or what you are doing!"
Take a look at this video of the boy's impressive stunts
Hope this story made your day. Do share it to your friends and family.