School is a difficult period for almost everyone, even the popular kids, the bully, or the kid rushing through the halls discreetly to avoid contact. Showing up each day is a struggle for kids not to forget the added pressure of fitting and adapting to the changes.
Can you imagine your younger self, in junior high, talking about these things out loud? Just thinking about it makes my skin crawl. Now just think about the level of bravery of this seventh-grader. Olivia Vella, a student at Queen Creek Middle School in Arizona, delivered a powerful poem in front of her peers. During the Spring, the writing teacher assigned everyone to write a poem.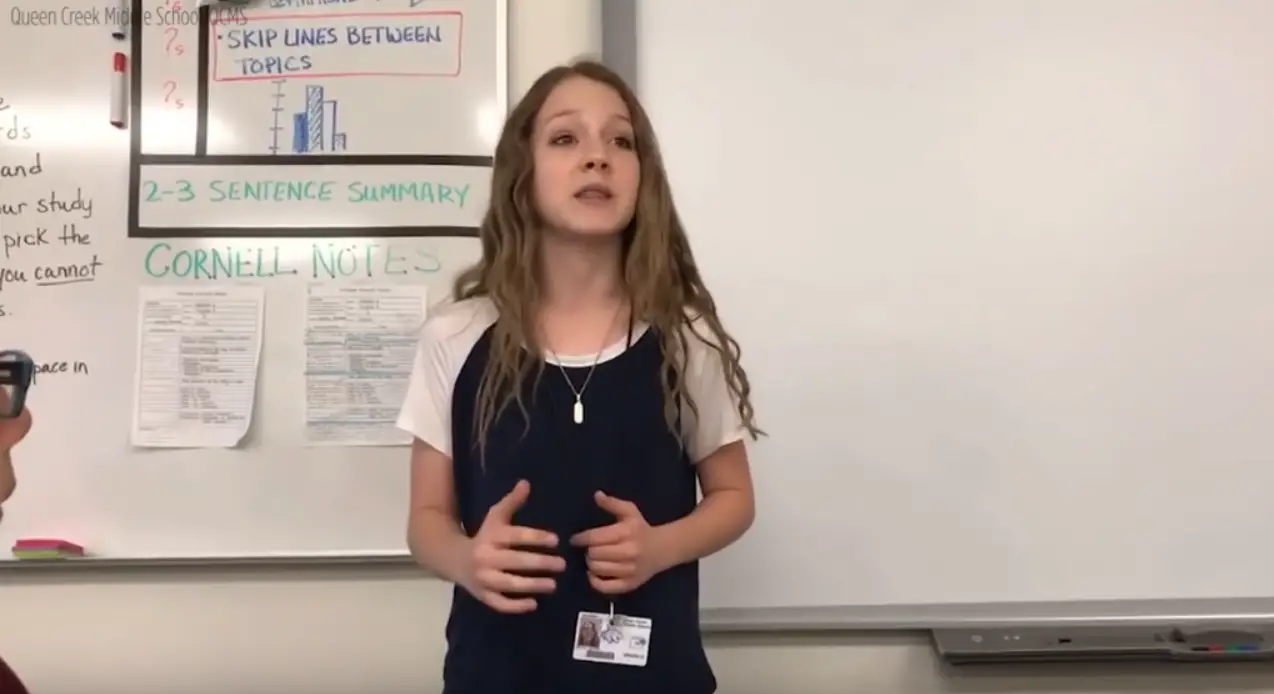 Olivia chooses one of the complex topics to discuss, "Why am I not good enough?" The poem hits hard on every issue that she is going through, including her peers. Olivia makes a courageous effort to light the world through her perspective. From choosing an outfit to wearing just enough make-up, she hits the classroom with impactful statements one at a time. Olivia shares her struggles of dealing with judgment, criticisms while fixing the plummeting self-esteem amid the racing thoughts in her head.
The poem makes you wonder deep and hard. Please enjoy these remarkable words.
Kindly share this beautiful poem with your loved ones.