Finalists from America's Got Talent have been seen on stage for the last time as they perform on Wednesday for the show's grand finale. Before this season's champion will be crowned, the amazing Indian dance crew V.Unbeatable wows everyone with their most dangerous yet incredible flips ever performed on stage.
This exceptionally accomplished dance crew has been seen featuring high-flying jumps and immaculate performances that have always impressed the judges and the crowd. They have been continuously shocking people all over the world with their daring acrobatic performances and undeniable talent that got them through the semifinals and up until now. With their latest performance dubbed as "the most dangerous" stunt they ever pulled, it just displays how amazingly talented this group is. They have been receiving nothing but all praises from the crowd, especially the judges.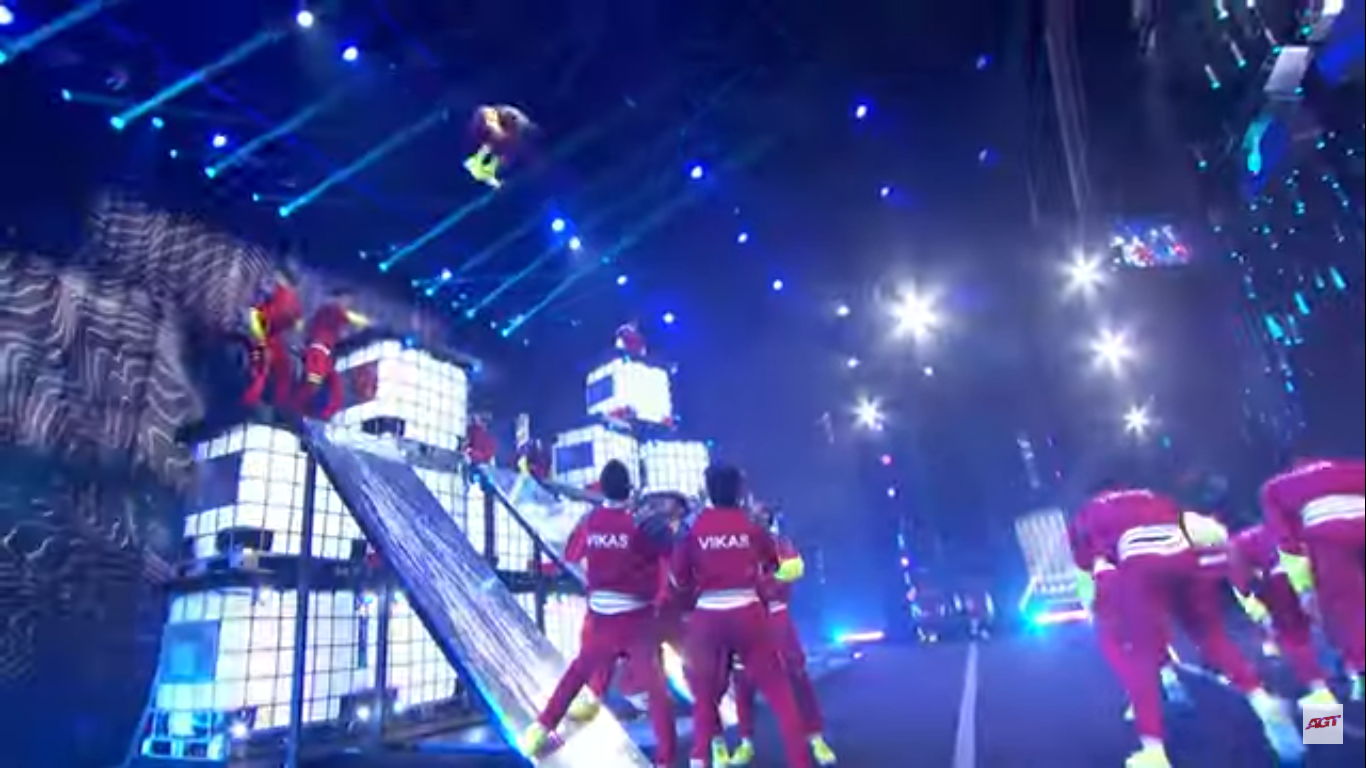 Their late crew member and dear friend, Vikas was honored through a tear-jerking pre-taped video that tells how they decided to name the crew after him. Unfortunately, Vikas, the co-founder of the group died in a tragic rehearsal accident. They honor him by dedicating the crew's name in his remembrance. A member of the group stated, "We never perform without his name on our backs, which why he will always be the V in V.Unbeatable".
Watch the most dazzling and life-threatening acrobatic acts performed by V.Unbeatable during their final performance.
With such an amazing breathtaking performance, V.Unbeatable proves to be unbeaten and definitely lives up to their name.
Please share this amazing dance performance from America's Got Talent!