There are many talented kids in the world. Some of them are academically strong, while some of them excel in activities like dancing and singing. There are many who do both. We have seen many amazing kids on the internet before. The video below features two of them. You are going to be stunned when you see these two young children showcase their talent.
These precious twins are only four years old. One of them is called Katarina Delcamp, while the other is named Dakota Delcamp. Together, they perform a mind-blowing routine to The Nutcracker on the rink. They might look adorable and small, but their act is crazy! Watching them glide so beautifully on the ice makes you wonder if they have been skating right from birth! This was filmed during a Christmas ice skating in December 2008. They are 12 years old now. Dakota plays hockey, and Katarina qualified to represent the Southwest at the Midwestern Sectional Championships as a juvenile level figure skater last year.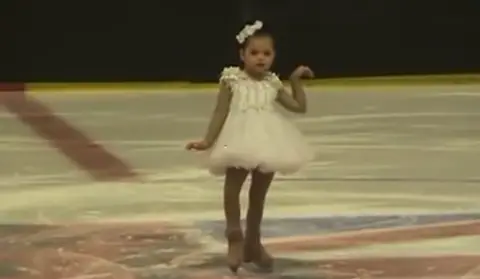 Watch the video below!
Please SHARE this amazing performance with your friends!