If you're having a bad day, there's nothing better than watching baby videos to instantly cheer up. These innocent beings do the most random things on Earth while their parents are ever-ready with a camera! Well, thanks to them, we came across this adorable quarrel and we bet you will end up watching it on loop.
The video features twin baby girls who can hardly sit stable. But both of them refuse to let go of their pacifier! As viewers, there's a lurking fear of them hurting one another as they pinch and pull. But seems like this sibling rivalry is an everyday thing since their parents seem completely at ease while recording. Nevertheless, the adorable video did manage to make us chuckle!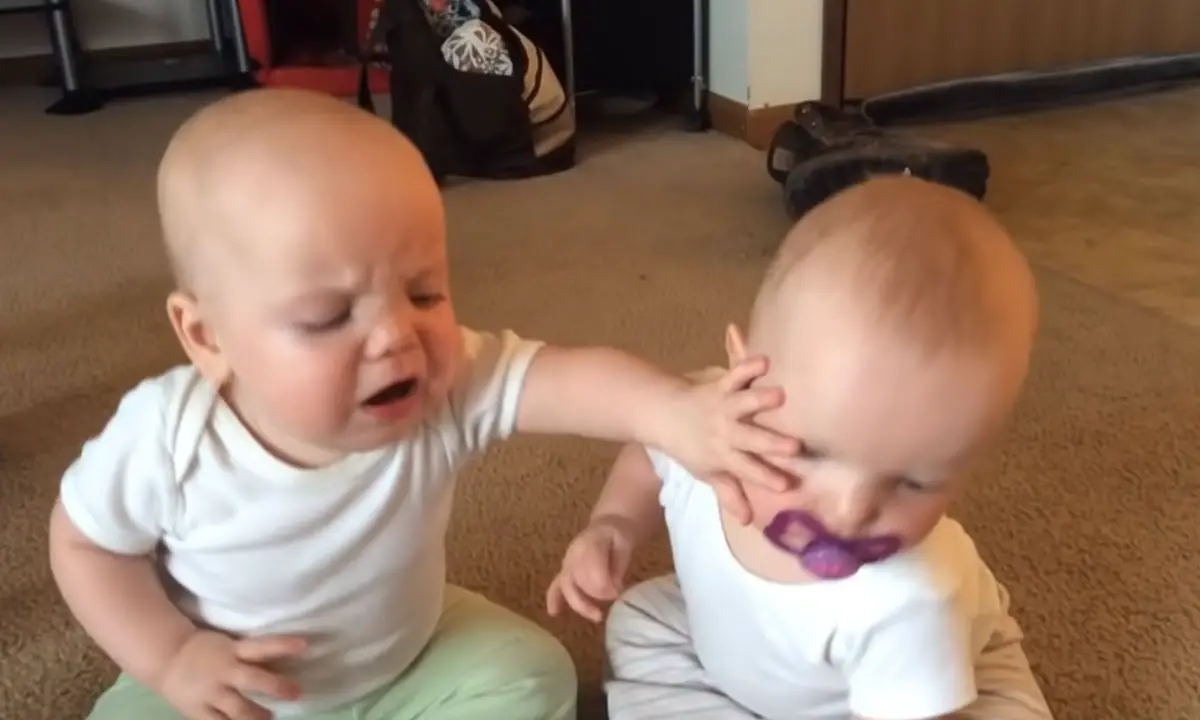 WATCH how these feisty babies do not believe in 'Sharing is Caring'. 'Survival of the fittest' is their life motto!
COMMENT your views on this video. Is it okay to laugh it off at the cost of any one of the babies hurting the other? SHARE this video with your friends and know what they have to say.