A wedding is a special day not just for the love birds uniting for life but also for their families. With that comes the pressure to make it the most memorable one. From outfits to food to the venue— everything has to be perfect! Moreover, if you are the maid of honor, you have to do your best to make the toast unforgettable.
The video features Rachel Winterbottom, the maid of honor for her sister's wedding. She opens her speech by recalling her dilemma on how she could pull off a heartfelt toast and make it relatable to Hayley and Paul, the married couple. However, doing a workout for a toast since Paul is a fitness freak or singing since Hailey is a singer didn't sound right. So she decides to rap as she calls out the DJ to drop the beat!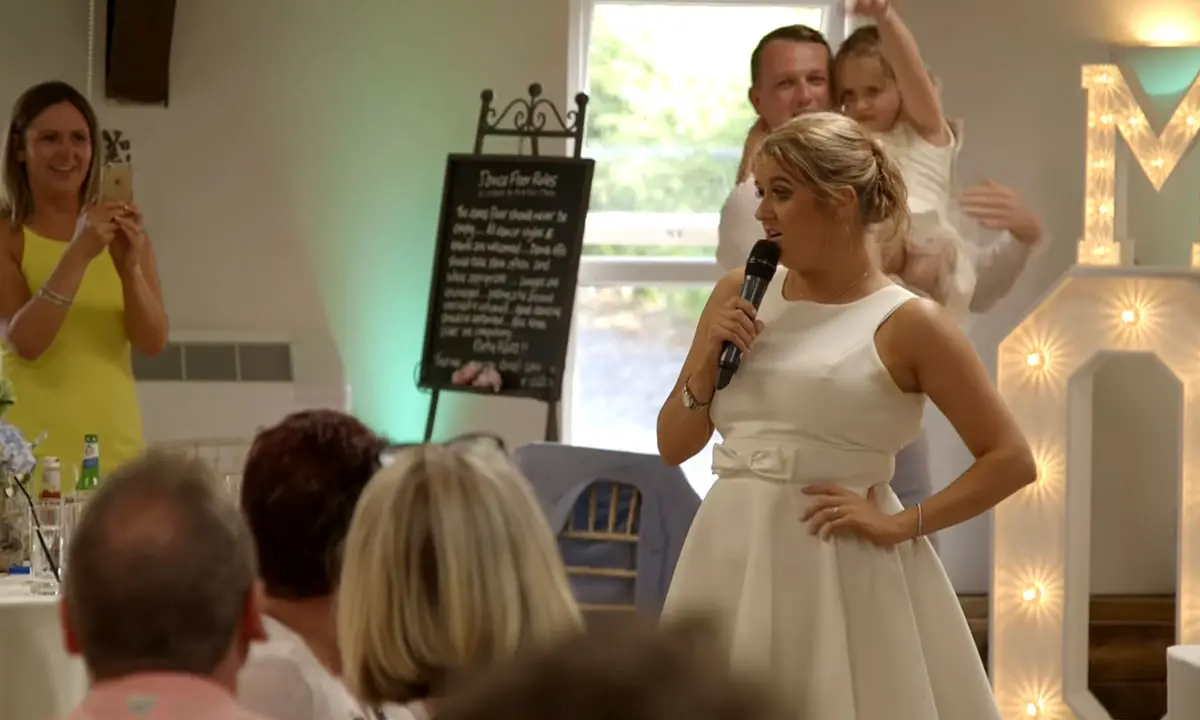 WATCH how this maid of honor gets everyone grooving with her impeccable rapping to 'Ice Ice Baby'.
COMMENT your thoughts on her creatively crazy toast. SHARE this video with everyone to spread some laughs over her witty lyrics!