You may have heard of the weirdest coincidences but this one has to be the most surprising one. These twin sisters gave birth to twins at the same time–twice–and we cannot think of anything rarer.
Kerri Bunker and Kelli Wall had been together since birth. These twin sisters had been doing everything together so much so, they even got pregnant together. Neither of them was expecting any more babies, let alone twins! One may consider the first time as a coincidence but the same thing happened twice.
Normally, if someone is a twin, they actually have a higher chance of having twins themselves–about 1 in 12, or 8.3%. But the odds of them getting pregnant at the same time, both with twins, is much smaller. And getting pregnant twice at the same time, again with twins… Let's just say it is very, very small.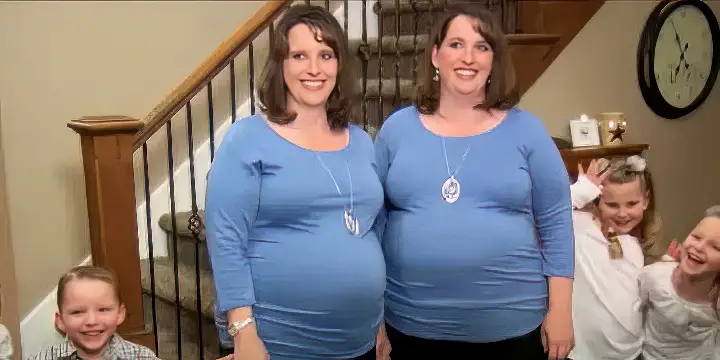 The internet is going crazy after learning about this unusual news. One of them has a girl and a boy while the other has two girls. Even their children are twins. Moreover, this pair of sisters got pregnant at the same time.
Hopefully, they have happier years together as one big family! Watch the full video below and please leave us a Facebook comment to let us know what you thought!
Don't forget to hit the SHARE BUTTON to share this video on Facebook with your friends and family.