There really is no comparison to a baby's laughter. No matter how much you try to stop yourself, their laugh is simply contagious. If ever in a bad mood, go and watch a baby video…it will surely lift you up! The internet is filled with them, but this one right here might just take the cake! Wait till you see this cute video!
This clip features a set of twins who just can't stop laughing at their Pomeranian. When his owner showed him some treats, the dog jumped up to get it. And that's all the incentive the babies needed. They burst out laughing at the expense of the little dog, but the Pom doesn't seem to mind it in the least! They are all having fun!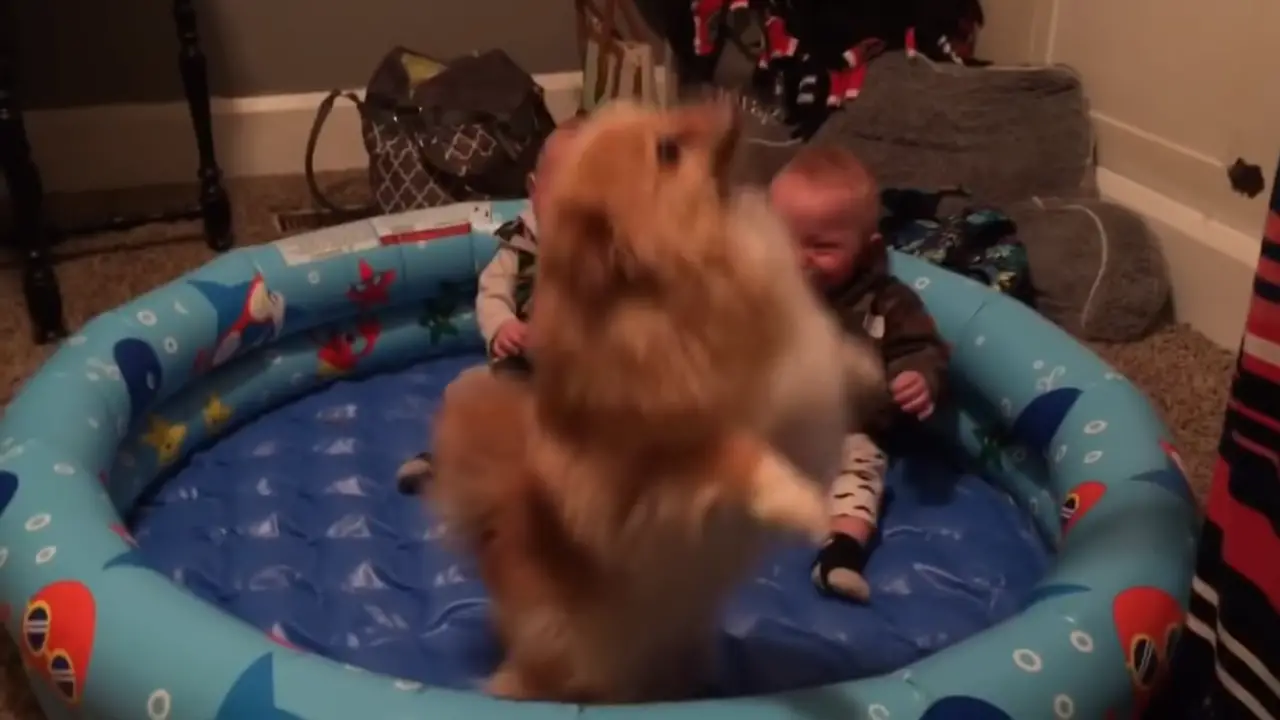 Watch this adorable video below! Did this put a smile on your face? Let us know if you enjoyed it via your comments!
Please SHARE this adorable video with your families and friends!