The bond between a father and daughter is exceptional. Moreover, when you have twin daughters, it's double the fun! When Tessa and Emma were born, their Dad was over the moon. And as they grow up, he is always making sure that they still have the best of times. So, when he saw an internet challenge floating around, he knew it was perfect for them.
In the new internet challenge, dancers have to move their bodies to Blanco Brown's "The Git Up." Brown sings the steps of the dance in the song itself. So, all you have to do is a groove to the direction that the singer is giving. Furthermore, the whole world is dancing to it! But this trio's performance is extraordinary.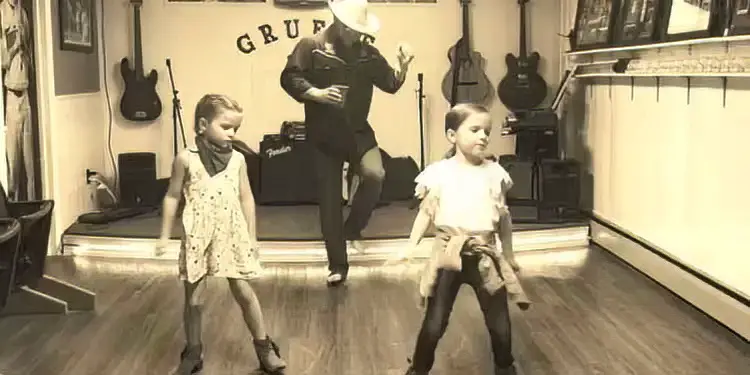 The twins' lineup in the front ready to dance. Meanwhile, Dad is at the back in full cowboy attire! Moreover, he even has a cup of drink to keep him company. As soon as the song starts, the girls dance in full swing. Further, Dad also takes a cue from the tiny dancers. Moreover, you can see that the girls have a passion.
And Dad is supportive as always! What a sweet trio! Watch the full video below and please leave us a Facebook comment to let us know what you thought!
Don't forget to hit the SHARE BUTTON to share this video on Facebook with your friends and family.