Babies are the most adorable things on the planet (OK, maybe puppies and kittens too). And if they are twin babies, it's even better. It might be hard to look after two babies at once, but people still make it work. And this mom and dad duo know exactly what to do to keep their twin babies entertained.
Two adorable 11-month-old twin babies are enjoying a lovely lunch. They're both at their meal table eating peas. The mom films the twins as dad gets ready to play them a song, saying she's going to film them "while they're getting ready to eat their peas."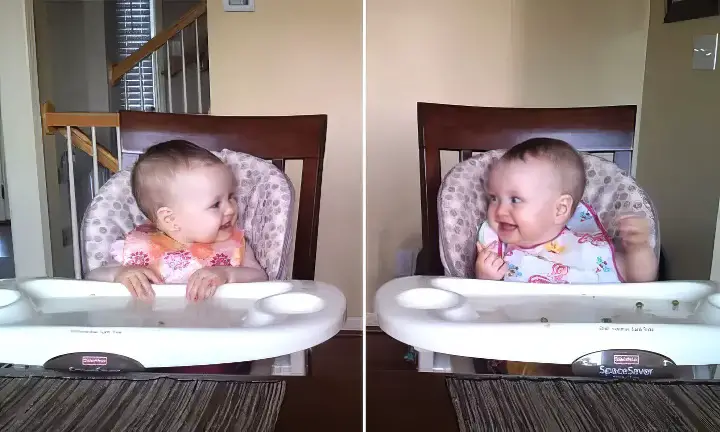 Both the girls are calm in the beginning, but as soon as the father starts playing his guitar, the twin girls become thrilled. Both of them have the biggest smile on their faces.
And the moment they hear the guitar, the two babies start dancing and looking incredibly happy. Just like you will be if you watch this video, I'm sure! Watch the video below and please leave us a Facebook comment to let us know what you thought!
Don't forget to hit the SHARE BUTTON to share this video on Facebook with your friends and family.