Andrea Bocelli is popular all over the world for his jaw-dropping voice. He is famous for his opera singing, but he also excels in a variety of other genres as well. He is one of the most talented singers in the history of the music industry. He has earned himself many prestigious awards, from likes of the Golden Globe Award and the World Music Award. Over the span of his career, Bocelli has impressed millions of people, and he still manages to do so.
The video below features Andrea singing a fabulous rendition of Elvis' "Can't Help Falling In Love". With a little help from his live musicians, Andrea walked up to the microphone and wowed the audience with his version. He says, "I've always known that I was born to sing, ever since I was a child."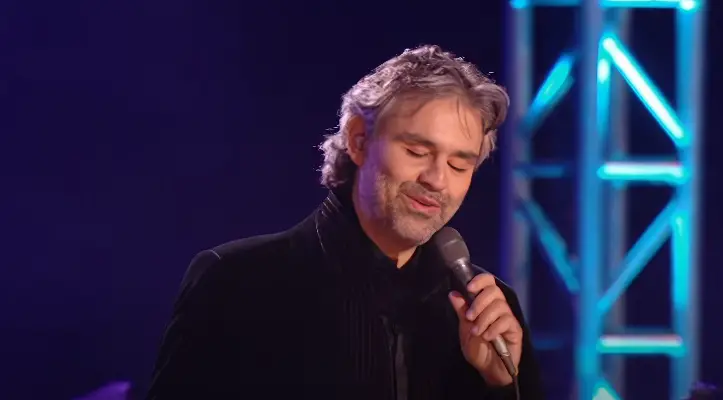 Bocelli was born with a visual disability, but music was something that he came to rely on. After officially entering into the music industry in 1992, the man released 15 solo albums, nine operas, and has sold over 80 million copies of his work worldwide.
"Can't Help Falling in Love" was made popular by Elvis Presley after it was featured in his movie, "Blue Hawaii" in 1961. The song has been covered many times before. But in my honest opinion, Andrea's cover was one of best out there. He performed it on a Las Vegas stage alongside David Foster. Watch the full video below and please leave us a Facebook comment to let us know what you thought!
Don't forget to hit the SHARE BUTTON to share this video on Facebook with your friends and family.