Two teen boys from Mount Juliet, Tennessee went viral after they saved a three-year-old girl on a highway. These courageous boys put their lives in danger and rushed to the toddler just in time.
In an interview, Dalaurence Holland,15, and Zech Krinjnic, 13 said they were talking and enjoying some fresh air at night when they saw something emerge from the bushes. It was the little girl. The boys planned to chase the toddler not knowing what it was.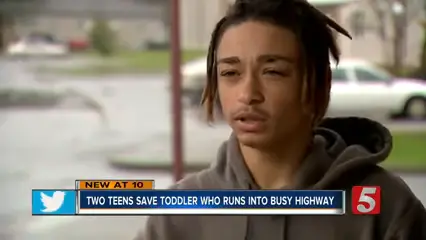 Later on, the 3-year-old started running towards the road. They realized that it was a child. Meanwhile, one of them noticed a headlight emerging in the direction of the little girl.
Both the teenagers rushed towards the toddler. Thankfully, Daularence reached for her in time and saved her from the truck. The boys risked their life without any hesitation and this incident eventually made the headlines in news stories.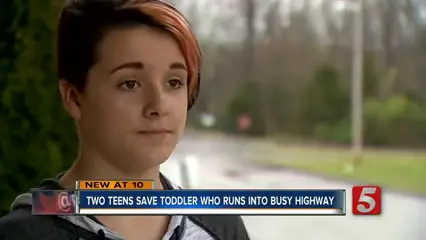 Furthermore, News Channel 5 interrogated the little girl's parents.
People were all praises to the boys. Mount Juliet officials even gave them a key to the city in honor of their good deeds.
Watch the full story below!
Don't forget to SHARE this amazing story with your friends and family!