If the stump of a particular tree remains when that tree is being taken down, it is usually a fright to look at. Your place starts looking a bit more similar to a haunted house than you'd like it to. But not when Lueb Popoff is involved! This amazing artist uses an unglorified stump as a blank canvas. Wait till you see the masterpiece he created in this time-lapse video below!
This incredible work took Lueb around two whole weeks, but the end result was totally worth that time. Using only a chainsaw, Lueb can create details in his art that doesn't seem possible with such a heavy powered tool. After he finishes sculpting, he paints the carving and gives it an even more spectacular look. Wait till you see this yourself!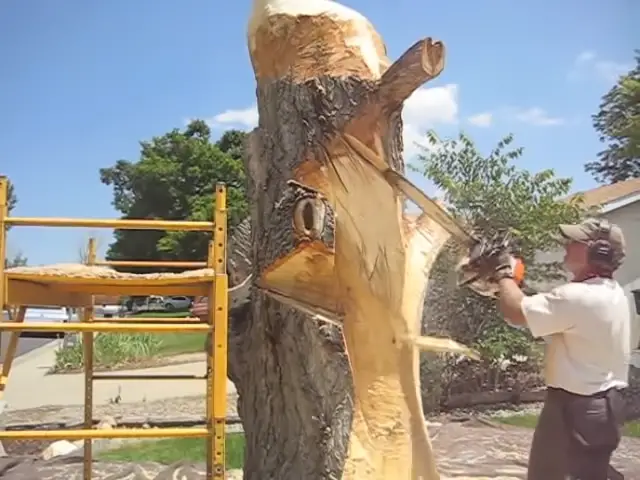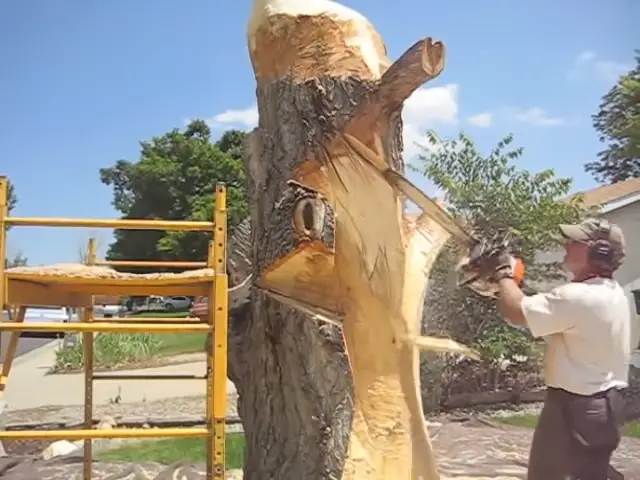 Watch this incredible masterpiece by Popoff below and let us know what you thought about it in the comments section!
Don't forget to SHARE this amazing artwork with your friends and families!