Most dads would do just about anything to make their kids happy, which is why so many of us adults still look up to them as heroes.
This video will make you feel so delighted at the thoughtfulness this father exhibits towards his children. He really went the extra mile because he wanted his kids to be special–and boy did he succeed.
This family was on a budget and couldn't afford extravagant furniture, so dad makes a creative substitute that knocks their socks off instead: a treehouse bed that's going to be the envy of all their friends.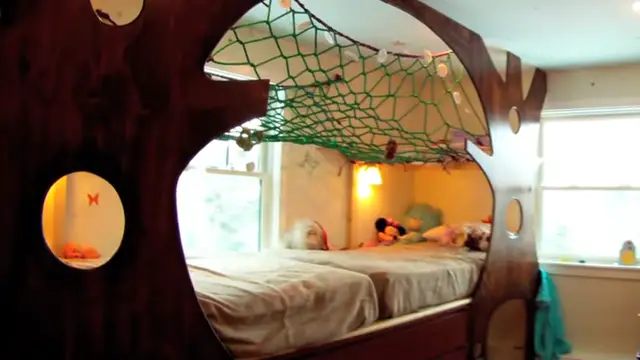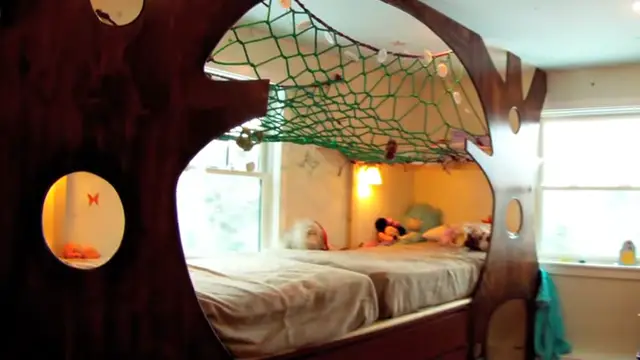 Treehouses have been a beloved part of childhood for centuries. As far back as the Middle Ages, treehouses have been used as a fun escape for children. In the early 20th century, treehouses were a popular part of many amusement parks. Today, treehouses are still enjoyed by children and adults alike as a place to play and relax in nature. They are often built as a DIY project, and used as a place to get away from the hustle and bustle of daily life.
This video shows the entire process from cleaning out the old room to designing and making the new bed. It's a little long, so once you get the gist of the construction, feel free to skip ahead to 9:00 and see the kids' reaction. It's priceless!
Watch the full video below of the hero dad in action and please leave us a Facebook comment to let us know what you thought!
Don't forget to hit the SHARE BUTTON to share this video on Facebook with your friends and family.