We're not quite to Thanksgiving and people are already getting into the Christmas spirit. Here's a family that's combined festive lights with good music to get us all in the mood for a holiday.
We can see decorations everywhere around us. These festive adornments are really beautiful and eye catching aren't they? In recent years, lights have become quite a trend. It has quickly caught on and people are actually competing to outshine each other.
The video below shows one of these amazing Christmas lights decorations. I am sure every one of you knows about "Let It Go" from the movie Frozen. This beautiful décor goes along really good with that very famous song. I wouldn't mind passing through this house a few times!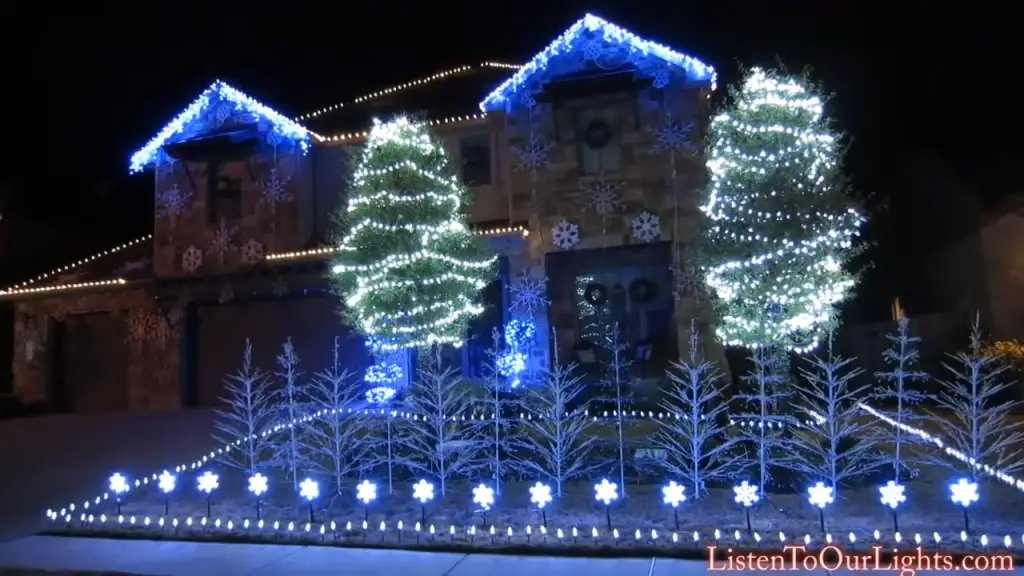 According to the family that put these up, the lights only take $6 to run for the whole season! Now that might be a pre-inflation estimate, but still, even it doubled to $12, what a great bargain!
Watch this incredible display below! Did you enjoy watching this? Don't forget to let us know your thoughts about it in the comments section!
[ytvid id="FX2d1LamXb0″]

Please SHARE this stunning display of lights with your friends and families!