In my opinion, drumming is an underrated art form. Some people think that it is only about hitting bass with a stick. But they don't know how much creativity and thought goes into doing a full routine. And these guys take it to a whole new level!
The Switzerland based group, Top Secret Drum Corps are not a full-time band. In fact, they only get to practice on the weekends since all the members have day jobs! But if you've seen them, you know that each one of them has an immense passion for their talent. Just take a look at their impeccable performance at Edinburg Military Tattoo in August 2009.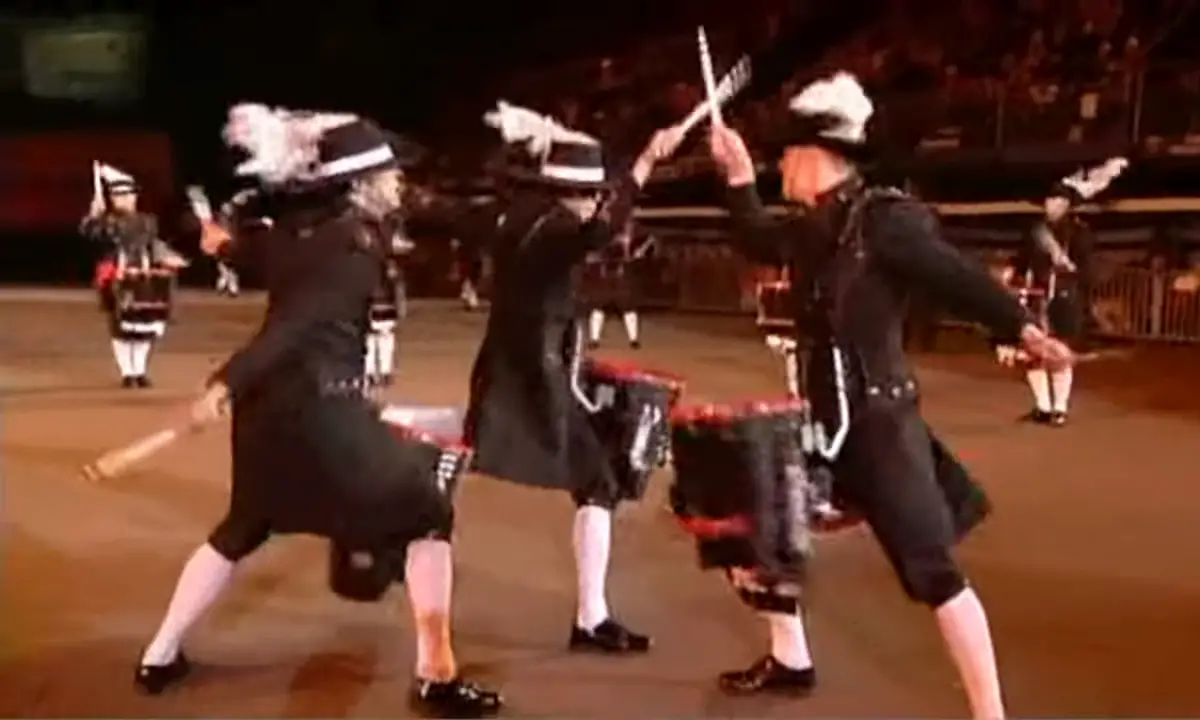 At first glance, it seems like a whole cavalry is entering the grounds. But as the fog settles, it's none other than the drum corps who are holding the red Swiss flag. Moreover, they continue drumming and form a circle formation. That's when you can see the talent in the audio-visual spectacle! Furthermore, the stunts they do after creating the lines are incredible. But wait till you see the explosions coming from the drums! Watch the video below:
Please COMMENT and SHARE!