St. Pancras Train station got quite an unexpected surprise from Sir Elton John in February of 2016. He gave an impromptu performance for the commuters of the station, and before leaving, he gifted his piano to the station so the public could enjoy it at any time. He even signed it and urged everyone to make use of it. The trio in the following video did exactly that. They wowed the commuters in the station with a refreshing "Boogie Woogie Jam".
The two men sitting at the piano are Dr. K and Big John Carter. They were playing an intense yet energetic piece on the piano. People had taken notice of the sound and had gathered around to listen to the amazing improvised performance. A red-haired lady behind them even gave them the rhythm with a pair of drumsticks. This just goes to show that with enough talent and practice, people can create art anywhere and at any time.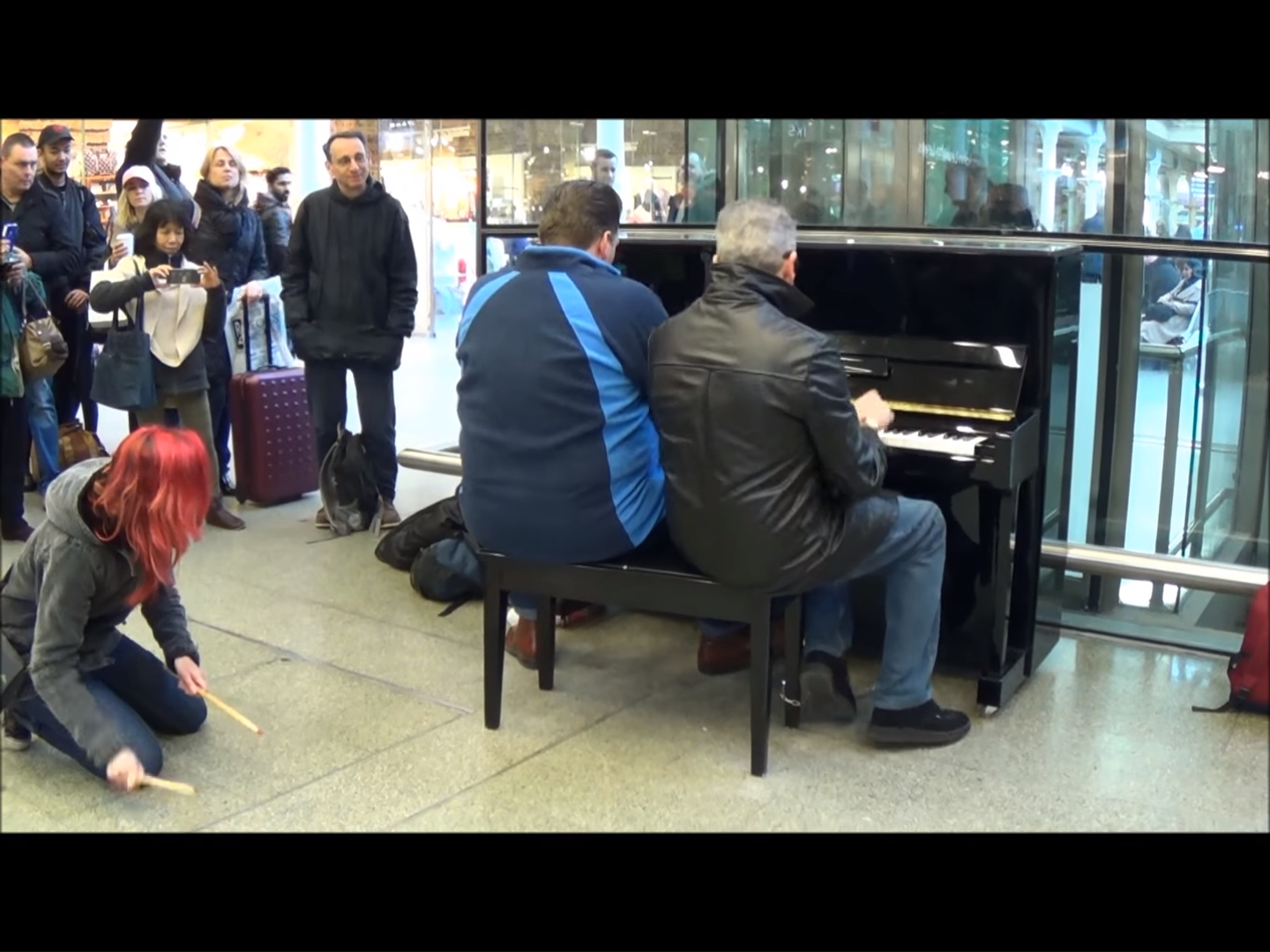 Did this video leave you in awe? Share with all your loved ones!
SHARE this amazing video with everyone you know!