Andrea Bocelli is a legendary singer. He is the blind tenor that made an impact in the world.
People are obsessed with this artist because of his amazing voice and skills. He really proves that no disability will stop you from pursuing your dreams. This is one of the best performances I have ever watched on the internet. Andrea Bocelli has dueted with Helene Fischer and they put forth one of the most melodious performances ever. I am very impressed!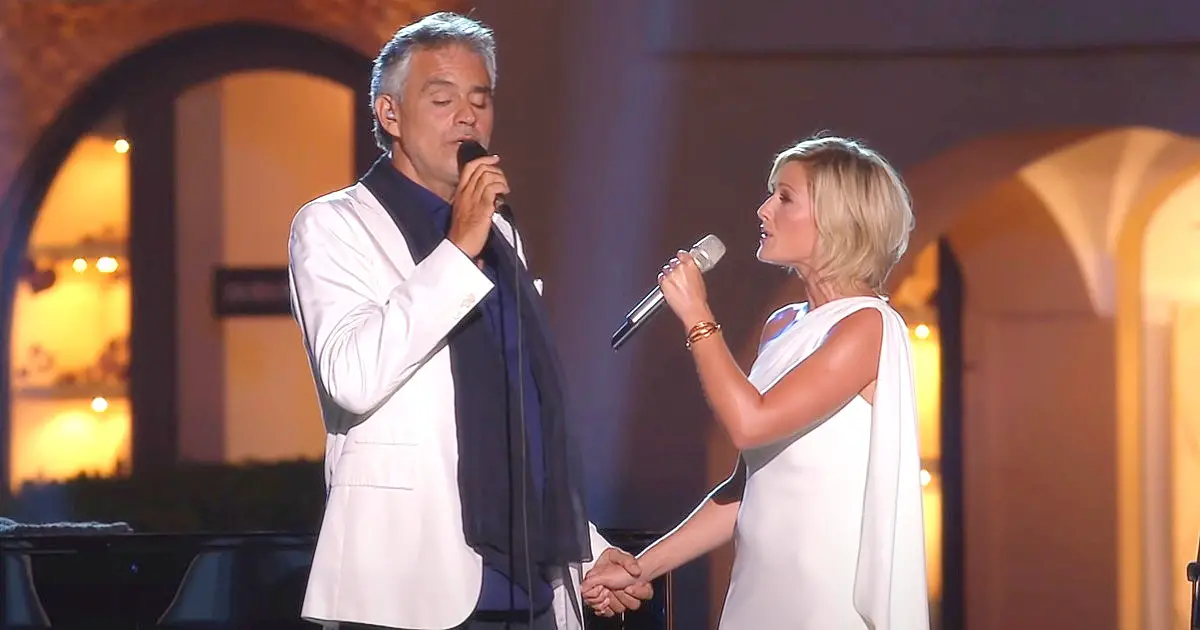 Helene Fischer and Andrea Bocelli are accompanied in their performance by Foster and Botti. Their instruments give the song a magnificent touch. And, I must say something like this is bound to make everyone in the room feel good from within. The song that they covered is from the 1950s and this classic really got served in the voices of the most phenomenal singers.
You will love this performance. Watch the full video below!
Please SHARE with your friends and family!