In my opinion, drumming performances are pretty underrated. People don't realize the amount of precision and skill required to drum in a group. Moreover, when it is a marching drum band, synchronizing your footsteps to the beat is very important. However, this naval group has managed to bring this talent to the spotlight!
There is a secret amongst the drum corps of Basel Switzerland— the Top Secret Drum Corps! This group is the first non-military act ever to get invited to the Edinburgh Castle for their annual August event. Specifically, they got famous due to their otherworldly six-minute performance at the Royal Edinburgh Military Tattoo in 2003.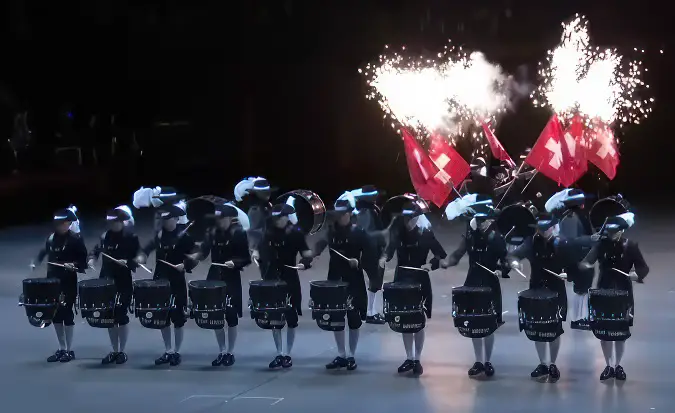 The performance in this video was the Corps's first one in the U.S. at the Virginia International Tattoo.
With 25 drummers and color guards all clad in black, the group arrives with full drumming force to the dark and empty arena. However, that is not the only thing they do. The men also move their bodies to the rhythm of the beat, which looks mesmerizingly in sync. Furthermore, they also continue drumming while passing their drumsticks to each other in tricky ways. But wait till you see the fireworks!
Watch the full video below and please leave us a Facebook comment to let us know what you thought!
Please hit the SHARE BUTTON to share this video with your friends and family.