Holding one's sibling for the first time may be the best experience ever. You hold your best friend for the first time, things just couldn't get any better.
A pre-schooler went viral on the internet when she held her little sister in her arms for the first time. The tiny toddler looks so excited and happy! One can't help but acknowledge their cute gesture.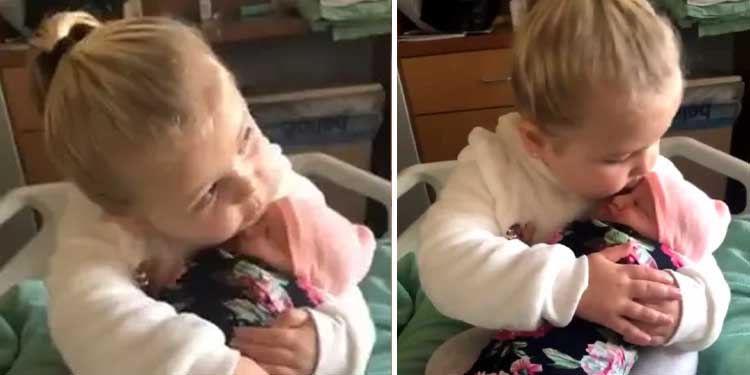 It sure is love at first sight for the toddler. She looks at her baby sister with so much love and appreciation. The kid does not seem to believe that she is an elder sister. Responsibility and enthusiasm are reflected in the toddler's eyes!
This is one of the most heartwarming videos on the internet.
Molly meeting her little sister for the first time 😍

"You just came out of Mommy's belly .. I won't drop you … I won't let you go anymore"

Molly and Cora's video is up to 12.4K views on Facebook ♥️ everyone loves it is it's just so innocent. Shocked I caught this on camera. pic.twitter.com/i9g3MZDG2Q

— Heather Conley (@heatherquigley4) November 11, 2019
Please SHARE with your friends and family!