Fire can be dangerous and most times, it damages the lives of people. When a person is not financially stable, a house fire can be the worse.
Things just could not get any tougher for this lunch lady. She works hard at her job but still had to struggle even more when there was a house fire. Most of her belongings were caught by the fire.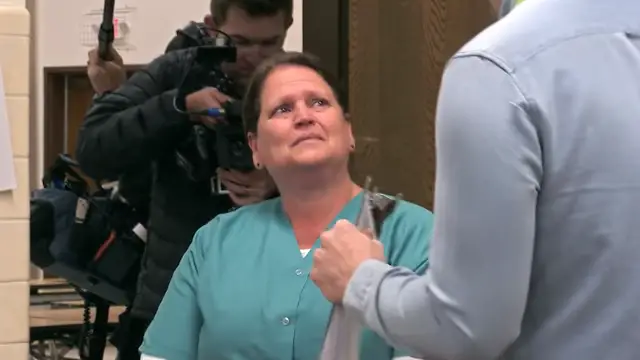 There really is no way for her to get herself new belongings. She lost quilts during the fire. Hence, Random acts decided to enter the scene. They took her to Hamilton and bought the quilts of her own choice.
Although she was hesitant at first, she soon gave in to their insistence and is very grateful for the help. Watch the full video below!
Please SHARE with your friends and family!