Most kids have siblings. According to the United States Census Bureau, in 2020, approximately 78% of all children in the United States had at least one sibling. This includes both biological and adopted siblings, as well as step-siblings and half-siblings. And the percentage is even higher for very young kids: among children under age 6, about 84% have at least one sibling.
So you've probably seen (or even been involved in) many sibling fights over the years. They often clash around and play the blame game when they make a mess. But at the end of the day, siblings are still one of the best things you could have in your life. There are many perks to having a sibling. Just take a look at the video below!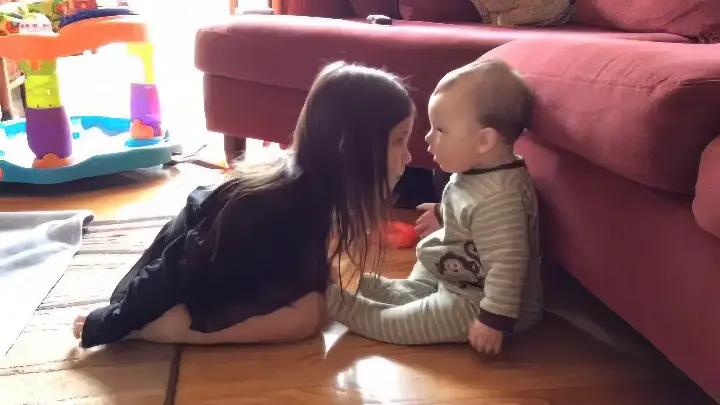 This cute clip features an adorable moment between a big sister and her tiny baby brother. The girl is called Gabby and the baby is named Liam. When mom entered the room, she was captivated with what was happening right before her eyes. She quickly took out her camera and captured the sweet moment for us all to see!
Watch this adorable video below and please leave us a Facebook comment to let us know what you thought!
Don't forget to hit the SHARE BUTTON to share this video on Facebook with your friends and family.