Raising a little kid is not an easy job. They are constantly moving and they just don't like to stay put. They can frustrate you when you are feeding them, or making them take a nap, or even fixing their hair! Just take a look at this hilarious video for example! You are going to crack up when you see this for yourself!
This poor man was trying to fix his little daughter's hair. But within a few seconds, he figured out it was going to be a tough task. The tiny toddler knows it's gonna be a bad hair day so she just rolls with it. Somehow the dad manages to make a supposedly okay ponytail. Or so we thought. Just 5 seconds later you can see the hilarious aftermath.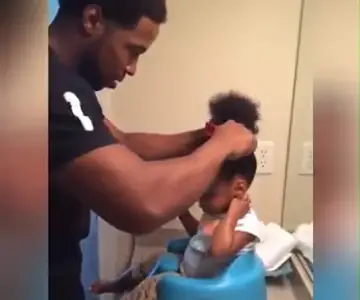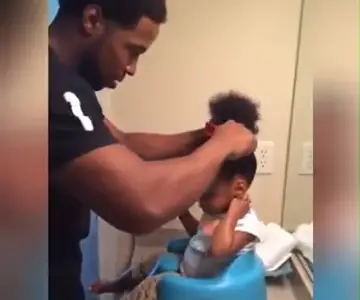 Watch this adorable video below! Did this little girl bring a smile to your face? Let us know what you thought about it in the comments section!
Don't forget to SHARE this cute little video with your friends and families!