The tiny toddler in the video is only two years old, but she already has a boyfriend. Yup, you heard me right! Her dad was probably as shocked as you when he decided to "reprimand" her about the whole thing. But wait till you hear how little Kennedy responds!
Chelsea Kirkland filmed this now-viral video of her husband arguing with their daughter about her boyfriend, and it is absolutely priceless! It turns out the alleged boyfriend named "Jared" that they are talking about it actually Kennedy's uncle's roommate. Poor little Kennedy…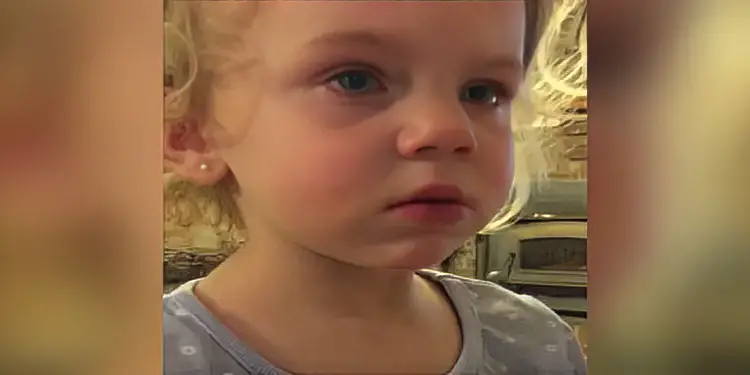 Chelsea informs: "He plays football in college, so we went to the game with my brother and she saw him there, so she informed us that he was her boyfriend. We thought it was so funny". Her parents said they'll definitely show this video to Kennedy when she goes on her first date or gets married.
Poor girl is devastated, isn't she? Watch the adorable clip below and please leave us a Facebook comment to let us know what you thought!
Don't forget to hit the SHARE BUTTON to share this video on Facebook with your friends and family.