There are so many forms of dance today that did not exist a decade ago. It's fantastic to see art change over time. However, it gives me a different sense of happiness when I see kids excelling in traditional art forms. I find it beautiful when children see value in classic things. Just like this tiny dancer!
4-year-old Oscar is an adorable kid. He is also wee little as the Irish would say! And they would likely say that because he is an excellent Irish dancer! The number 8 contestant waits as traditional music starts to play. But it's when he catches the rhythm that he grabs the whole room's attention.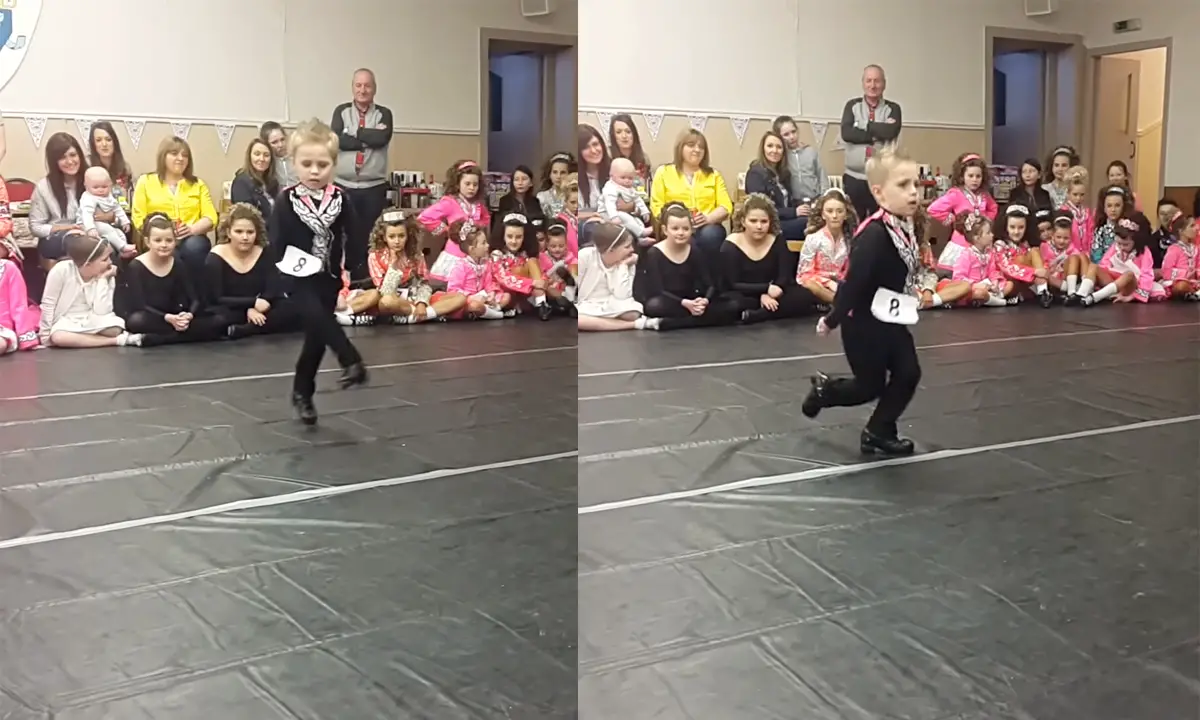 You know he's good as soon as the blonde boy starts dancing. He taps and clicks his shoes to perfection! Furthermore, the boy's mesmerizing footwork isn't the only incredible thing about the performance. The way he incorporates little spins and tricks in his act makes the dance sophisticated and beyond his years. No wonder the whole room is silent. Their jaws must have dropped, seeing the little boy's talent! Watch the full clip below:
And please SHARE this with all your friends!
What do you think?