Broderick Stephen Harvey, also known as Steve Harvey is a television and radio host, actor, author, businessman, and former stand-up comedian from the United States. Here in this video, he struggles to understand this adorable little Scottish kid.
Steve Harvey's appearances with children on "Little Big Shots" have won him a whole new generation of fans. The show contains a cast of incredibly skilled and lovely kids. Because of their unpredictable activities, Harvey enjoys interviewing them.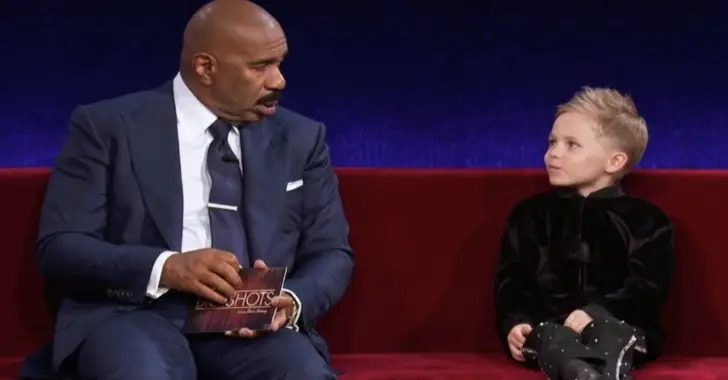 Oscar, a young Scotsman, was a noteworthy guest on one of the show's outstanding episodes.  For many viewers, though, the finest part was Steve Harvey's apparent failure to comprehend what the young child was trying to communicate.
Steve Harvey wasn't sure what to make of the boy's response, which turned out to be fish, although he mispronounced it as "fesh" due to his accent. Watch this hilarious video below and share your thoughts with us in the comment below.
Please don't forget to SHARE this video with your friends and family!