If you have been on the internet a long time, you have come across many incredible performances for sure. However, I am sure you have never seen anything similar to the performance given below. This particular routine has managed to wow millions of people on the internet since it was first posted – prepare to join the gang! This dance act is called "Thousand Hand Guan Yin". It was choreographed by a Chinese choreographer called Zhang Jigang.
This unbelievable performance was made possible thanks to 63 deaf dancers. The dancers belong to the Disabled People's Performing Art Troupe. The dancers could not hear the background music, but the way they managed to complete this difficult dance is going to leave you amazed. Six directors in white clothing stood on the side-lines, helping the performers synchronize with themselves and the music as well.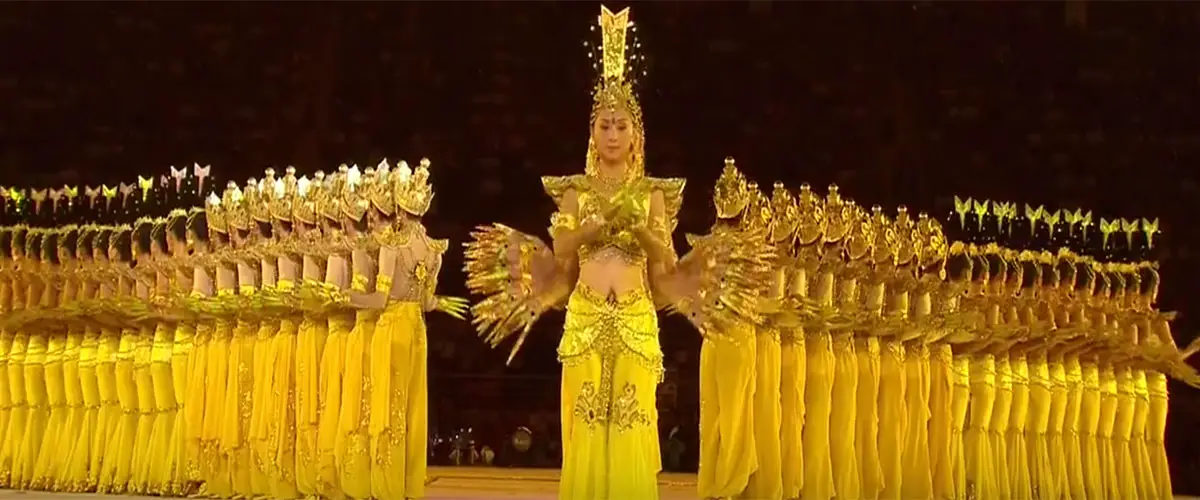 This dance explains the legend of Bodhisattva Guan Yin, who has one thousand hands. Bodhisattva is a "Proto-Buddha" who cannot become a Buddha due to her attachment to this world. She has sworn that if there is still a single drop of tear in this world, she will not become a Buddha. Watch this amazing performance below. Did you enjoy it as much as we did? Don't forget to share your thoughts with us in the comments!
Please SHARE this incredible clip with your friends and families!