Hula dancing is a traditional form of Hawaiian dance that has been around for centuries. It is a beautiful art form that utilizes graceful and rhythmic movements of the arms, hands, hips and feet that are accompanied by chanting and song.
Hula dancing is more than just a dance, it's a way to tell stories and share the culture of Hawaii. The graceful movements of hula dancers can tell stories of love, loss, and joy, as well as history and legends. Hula dancing is an important part of Hawaiian culture and it is an enjoyable way to learn about the history and culture of Hawaii.
And while we typically associate hula dancing with women, this amazing video will make you fall in love with the hula-dancing moves of these men. All the men in this video are very proud of their rich culture and they do not shy away from expressing their dance in the best way ever.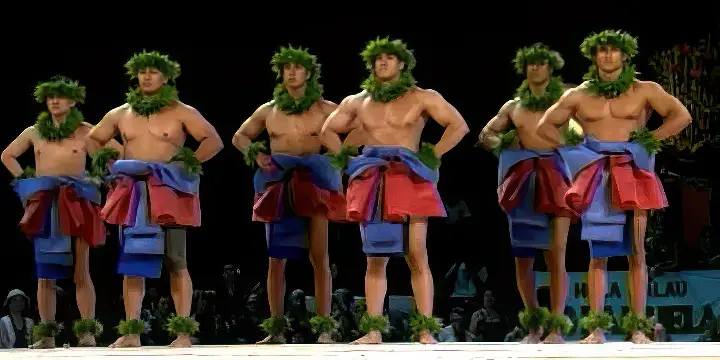 So, this dance is also one that breaks a lot of stereotypes about Hawaii and its culture. The place is very rich in culture and traditions and the people there make sure they follow every single one of them.
No matter how much time changes, their perception of the importance of cultural dance and their respect for such dances never die. This is a great display of Hawaiian culture. Watch the full video below and please leave us a Facebook comment to let us know what you thought!
Don't forget to hit the SHARE BUTTON to share this video on Facebook with your friends and family.