After endless pain and constant agitation, everything seems worth it for a mother when she sees her baby. It's a very intimate moment when the little one steps into the world. And if the doctor delivering the baby is a guardian-angel like, Dr. Carey Andrew-Jaja, the whole process takes a magical turn.
He is affectionately known as the "Singing Doctor of Magee," an extraordinary physician who has touched the lives of countless patients and staff at the Magee-Womens Hospital in Pittsburgh. With his infectious smile and melodious voice, Dr. Andrew-Jaja brings joy, comfort, and healing through the power of music. Known for his unique tradition, he serenades newborn babies with beautiful lullabies moments after they enter the world, creating a serene and welcoming environment.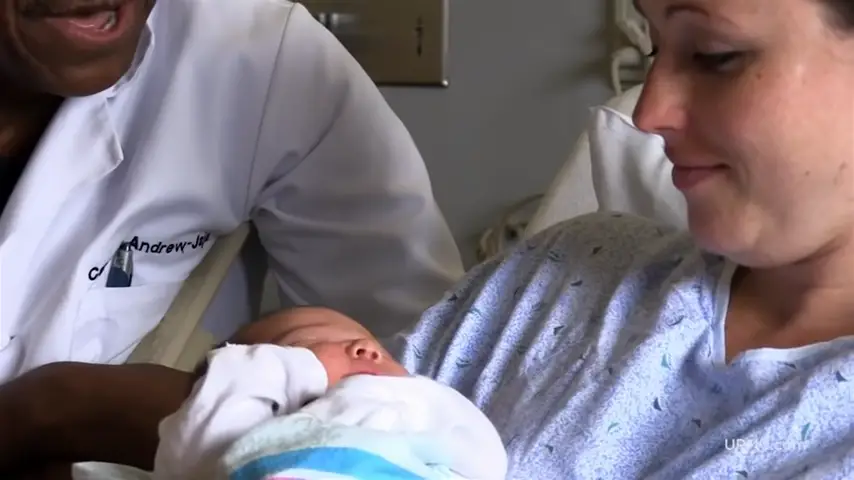 With 1000s of baby's delivered, for him, every child is born unique. So, he loves to welcome them with a heartwarming song. From "It's a Wonderful World" to "Happy Birthday," he never fails to put a smile on the mother and her child's face. His gentle singing not only provides a soothing experience for the newborns but also brings warmth and reassurance to their families.
Dr. Andrew-Jaja's passion for music and compassionate care is evident in every note he sings, reminding us all of the healing power of both medicine and melody. His dedication and innovative approach have made him a beloved figure within the hospital community and an inspiration to medical professionals around the world. Watch the video below and please leave us a Facebook comment to let us know what you thought!
Don't forget to hit the SHARE BUTTON to share this video on Facebook with your friends and family.