Have you ever watched a performance that left you completely speechless? Well, get ready to be blown away by the video below. This viral sensation features a contestant named Stacy Francis from the TV show The X Factor, and her talent is simply unbelievable.
Stacy Francis, a 42-year-old stay-at-home mom, has faced criticism and rejection throughout her life. People have constantly told her that she's "too old" to pursue her dreams. But Stacy is determined to prove them all wrong. In her introduction on The X Factor, she delivers one of the most authentic lines ever spoken on the show. She tells Simon Cowell she's not too old and says she deserves a chance: "I don't want to die with this music in me, Simon." And boy, does she deliver.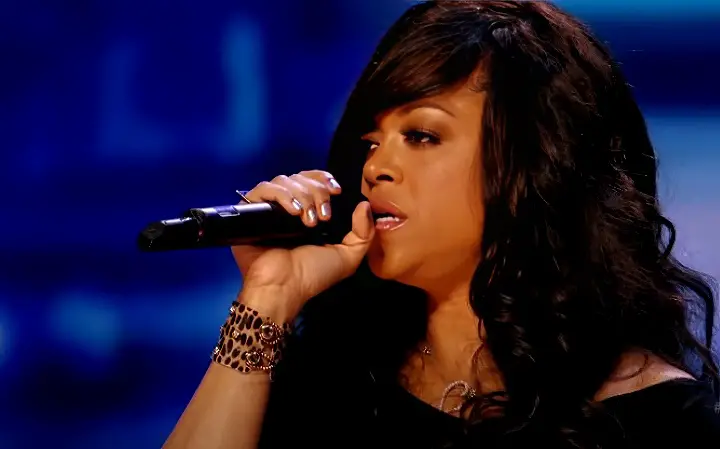 As the video below begins, Stacy takes the stage with a fierce determination. The audience is captivated by her presence, and the judges are on the edge of their seats. Then, she starts singing Aretha Franklin's classic hit, "Natural Woman." From the first note, it's clear that Stacy is a force to be reckoned with. Her powerful voice fills the room, leaving everyone in awe of her talent.
Stacy's performance is nothing short of extraordinary. Her voice soars effortlessly, hitting every high note with precision and emotion. The passion she pours into her rendition of "Natural Woman" is palpable, and it's impossible not to be moved by her incredible talent. By the end of her performance, the entire audience is on their feet, giving her a standing ovation. Watch the video below and please leave us a Facebook comment to let us know what you thought!
Don't forget to hit the SHARE BUTTON to share this video on Facebook with your friends and family.