We all have various opinions when it comes to choosing our pets. Either it's a canine or a feline, we love them dearly and welcome them into our home. But which one stays loyal? Well, it turns out both.
Although dogs were domesticated long before cats, the gap is slowly closing in. And cats are equally affectionate to their owners; they just have a different way of showing off that love. The clip below features a perfect example of a heroic feline, Tara, who came to the rescue. It was a bright summer day, Roger Triantafilo, 4years of age, was playing in the front yard.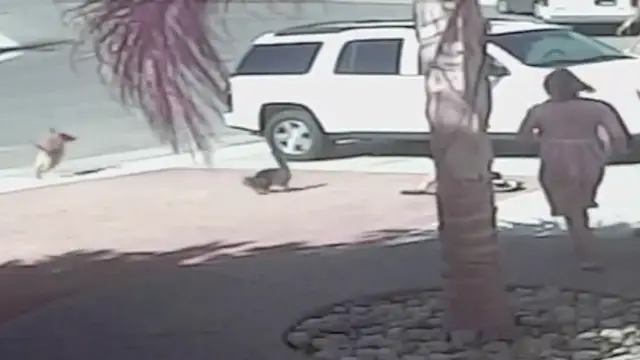 As he was cycling up the driveway. A neighbor's dog, a labrador/chow mix, ran up to the little boy and bit him swinging Roger's leg from side to side. That's when the family cat jumped in, scaring the dog away. Tara runs vigorously behind the canine to make sure it's out of sight.
In the meantime, Roger's mom comes running to check her boy. Tara even makes a quick run back to see if the boy is okay. Thankfully, Roger came with a few stitches, all due to the impressive save by ferocious feline. The eight-month-old canine was quarantined for ten days and euthanized afterward. Watch the video below and please leave us a Facebook comment to let us know what you thought!
Don't forget to hit the SHARE BUTTON to share this video on Facebook with your friends and family.