There are quite a few funny flight attendant videos floating around the internet but here's one I hadn't seen before that I think is worth sharing.
Let's fact it, flying on a plane can be monotonous and boring and the safety instructions from flight attendants aren't much better. Yes, they are for everyone's safety, but after the first few times you've heard them, you know what to expect. Those instructions may be clear and concise, but they don't really interest the passengers as they've been hearing the same things for the longest time.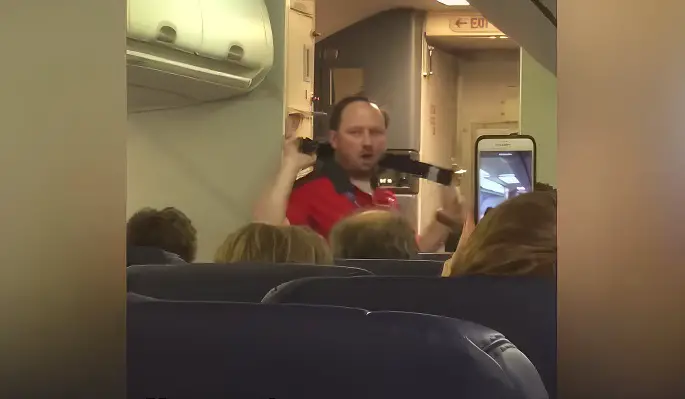 This flight attendant, however, is not your average flight attendant. He is a very creative and decides to add a little spice to the routine so that passengers will pay attention. On a routine trip from Dallas to Las Vegas, Southwestern flight attendant Nicholas Demore made everyone laugh out loud. The passengers love him more than any other attendant. This flight attendant is not regular and boring at all.
This is probably the most fun these passengers have ever had on a plane while it was sitting on the ground. Watch the full video below and please leave us a Facebook comment to let us know what you thought!
Don't forget to hit the SHARE BUTTON to share this video on Facebook with your friends and family.