If you have ever flown in an airplane, you would know how stressful it can really be. And, let's be honest, most of the speeches from flight attendants can be very boring.
They repeat the same old things again and again. People don't even tend to listen to them. However, a flight attendant from Southwest Airlines has a different take on this work. Robert makes the passengers laugh out loud with his hilarious gesture. He not only has the best speech for the passengers, but his actions are just as funny. The flight attendant is also very flirty and cheesy when it comes to warning everyone for their safety.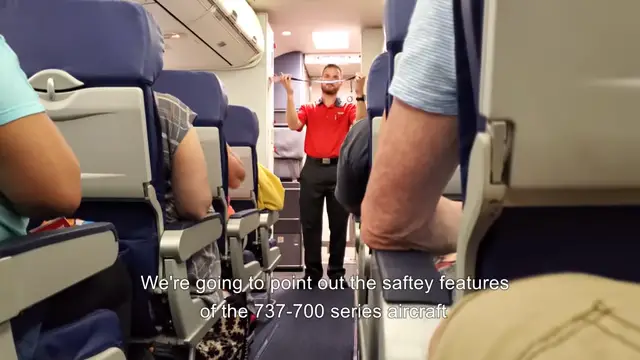 Thankfully, this was all caught on camera by a passenger who immediately captured the video. After it was uploaded on YouTube, it got over 39 million views and we can tell why. The airline even found a way to advertise their service as cheap and funny on different platforms. We are pretty sure Robert helped boost their customer numbers in no time.
This has to be one of the most wholesome things you will ever watch on the internet! Watch the full video below and please leave us a Facebook comment to let us know what you thought!
Don't forget to hit the SHARE BUTTON to share this video on Facebook with your friends and family.