Shih Tzus are a small, loyal, and loving breed of dog. They are known for their long, silky coats, which can come in a variety of colors and markings. These little dogs are always happy and eager to please their owners. They are relatively easy to train and are incredibly loyal, making them a great choice for both first–time and experienced dog owners. Shih Tzus are also very low maintenance, requiring minimal grooming.
The adorable Shih Tzu puppy featured below is called Oreo and she is just 11 weeks old. She's been groomed just one time before, and by the looks of it, she didn't enjoy it. Before her second grooming, the tiny tyke goes on to throw the cutest fit ever!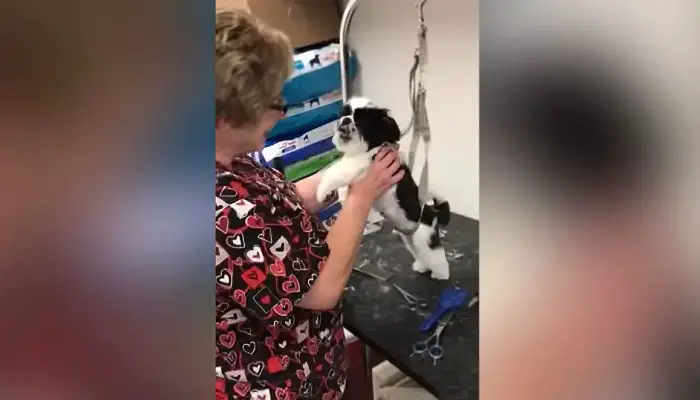 She definitely sounds like she's talking! Even the groomer couldn't help but crack up at her tantrum. You would swear Oreo is either calling for her mama or saying, "waah, waah, waah." I thought this was absolutely hilarious and I think you will too.
Watch the clip below and please leave us a Facebook comment to let us know what you thought!
Don't forget to hit the SHARE BUTTON to share this video on Facebook with your friends and family.