Here's an interesting video that on level is a hilarious commentary on marriage but on another level is actually great advice for any man in a relationship. All you women can laugh, but men–if you're laughing–you need to recognize that this is serious!
Tim Hawkins is a comic who has been using music in his shows for two decades and has built up a sizeable social media presence. His YouTube channel says, "Since giving up his job as a grocery truck driver in 2002, Tim Hawkins has been forging the magical blend between two comedic ideals: A genuinely funny comedy show that caters to the entire family." He has over 450,000 subscribers and 142 million views on YouTube, so I think he's pretty successful in his comedic quest.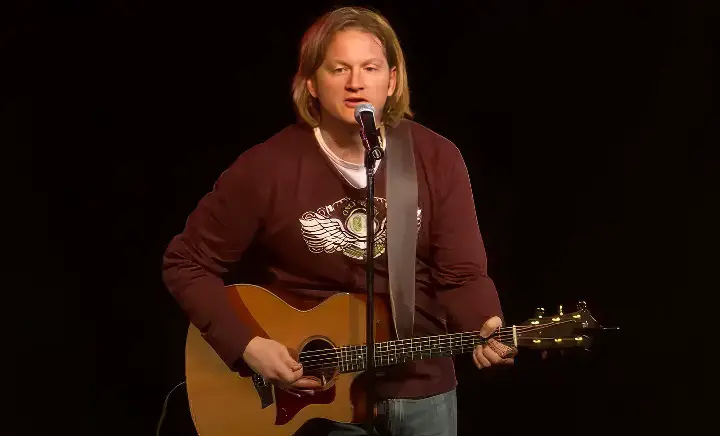 From the first line of this song–Hey, honey, have you gained some weight in your rear-end–to the various lines about makeup, sports and wedding gifts, you'll be transported into peals of laughter.
I absolutely loved this advice–I hope all the women out there enjoy it and all the men take heed! Watch the full video below and please leave us a Facebook comment to let us know what you thought!
Don't forget to hit the SHARE BUTTON to share this video on Facebook with your friends and family.