The name Neil Diamond needs no introduction in the world of music. During his music career, the artist bestowed us with more than 30 top ten musical numbers. Not only that, he has sold over millions of records globally. It's safe to say with his firm baritone; he has flourished the American culture in many ways.
There is no denying; the legend deserves all the tribute coming his way. And who better to do than the Kennedy Center Honors. Every year the program invites artists from all over the world to celebrate their careers. The clip below features the tribute paid to the legend for his lifetime achievement.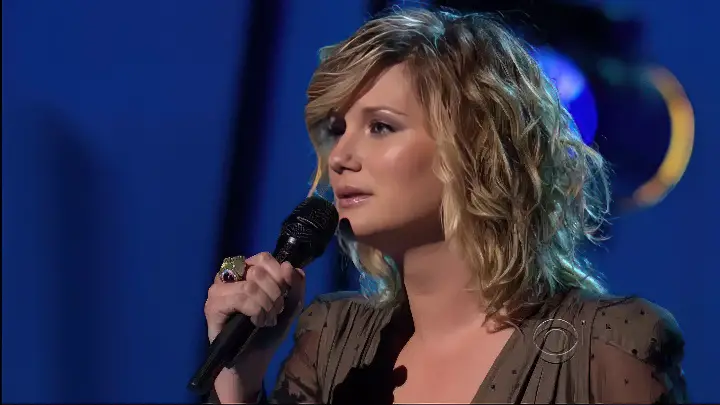 Who better to do than Jennifer Nettles? With such a smooth and sultry voice, Jennifer is the perfect candidate to commemorate an inspirational artist. Her performance is truly an emotional rendition of Neil's classic "Hello Again." As she begins to pick up the note, it's visible she is singing her heart out.
When the camera zooms over the audience, we Diamond stunned with the soft voice. Furthermore, his eyes glistening with the tears he has been holding back. The whole scenario is magnificent and passionate. Watch the full video below and please leave us a Facebook comment to let us know what you thought!
Don't forget to hit the SHARE BUTTON to share this video on Facebook with your friends and family.