Led Zeppelin is one of the most influential and iconic rock bands of all time. The British band, formed in 1968, mixed elements of blues, folk, and rock, and created a unique sound that has influenced generations of musicians.
Led Zeppelin's musical style evolved over the years, from their heavy blues–influenced rock sound on their debut album to their experimental and sometimes psychedelic sound on their later albums. They have sold over 300 million albums worldwide, making them one of the best–selling music acts of all time. Their legacy continues to inspire and influence musicians to this day.
"Stairway to Heaven" is Led Zeppelin's signature song, one of the most iconic and beloved rock songs of all time. Written by guitarist Jimmy Page and vocalist Robert Plant, the song has become an iconic anthem for many generations of music lovers. It is an epic rock ballad that builds gradually in tempo and intensity, with lyrics that explore themes of spiritual growth and redemption. It is known for its guitar solo and improvisation, as well as its mystical, dreamlike atmosphere.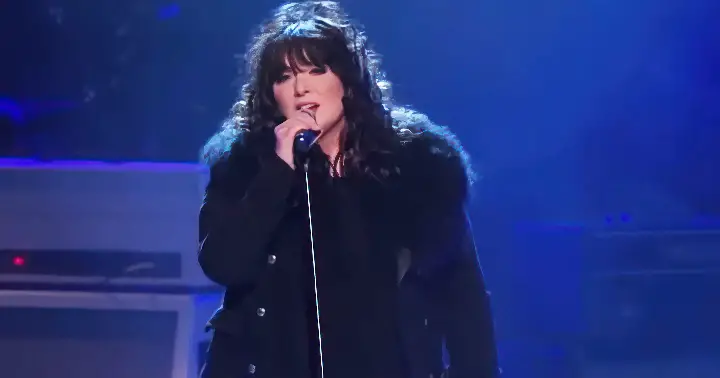 So every time I come across this beautiful tribute, I can't seem to stop my tears. This was performed by the two founding members of supergroup Heart, sisters Ann and Nancy Wilson. It was performed in 2012 when Led Zepplin was given the Kennedy Center Honor.
Everything about this performance is fantastic; I especially loved the orchestra. It very well may be the best tribute ever. I was choking when I saw Robert Plant's eyes glazed with tears as the song came to a finish.
Watch this remarkable tribute video below and please leave us a Facebook comment to let us know what you thought!
Don't forget to hit the SHARE BUTTON to share this video on Facebook with your friends and family.