"Hallelujah" by Leonard Cohen is one of the most iconic songs of all time. Released in 1984, the song is a reflection on love and faith, and has been covered by hundreds of artists since its release. It has been used in television shows, movies, and advertisements.
It is an emotional and powerful song that is incredibly resonant to listeners and has become a timeless classic that continues to touch the hearts of many. The following video shows us a performance by three kids on The Voice Kids Germany.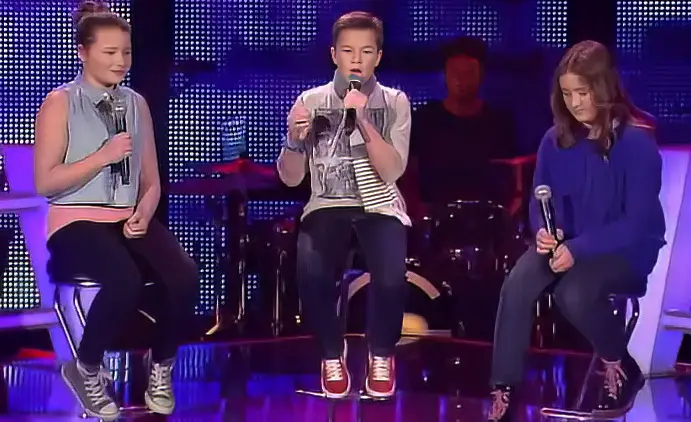 The kids in the video are Patrizia, Simon, and Helen. They are 12, 12, and 11, respectively. Despite their young age, these brilliant and talented kids sing this timeless song like they have a lifetime of experience.
Their rendition of this is awesome and it will no doubt give you chills. Patrizia won this battle, but after watching this you will agree that they are all very talented. Watch the full video below and please leave us a Facebook comment to let us know what you thought!
Don't forget to hit the SHARE BUTTON to share this video on Facebook with your friends and family.