Thandi the female rhino was caught in a struggle that left two male rhinos dead. Poachers brutally killed her friends, but she managed to survive the poaching attack. Nearly three years later, Thandi delivered a calf at the Kariega Game Reserve in the Eastern Cape, South Africa.
This story is about Thandi, her brave rescuers, and "the rhino that should never have been born". The beginning of the video might be graphic to some, but the ending is totally worth it.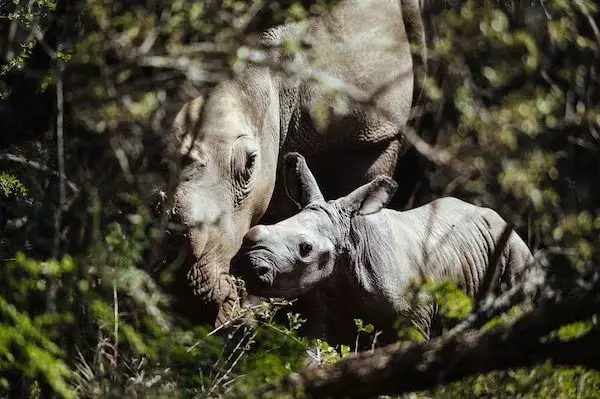 Thandi with her newborn baby shortly after she gave birth. The duo lives at the Kariega Game Reserve, which is spread over 10,000 hectares of wilderness. The reserve is family-owned and operated. Thandi and her baby live along with zebras, giraffes, hippos, and other creatures. That was a miracle birth indeed! To find out more about the Kariega Game Reserve, visit their website here.
Watch the video below:
Please SHARE this amazing story to your friends and families!