If you just spend 5 minutes on Youtube, you can find a lot of talents from all over the world. Moreover, most of these people are so young! This video-sharing website has become a platform for the youth to share their creative sides. And this is precisely what Payton Kemp is doing!
The 15-year-old singer dreams of being a star one day. So, he covers songs and puts them out on the internet for the world to see. However, even a massively talented young man as Payton is nervous about something. Although the singer has many renditions of songs on the internet, Payton hasn't performed in his school. But one day he got the perfect opportunity!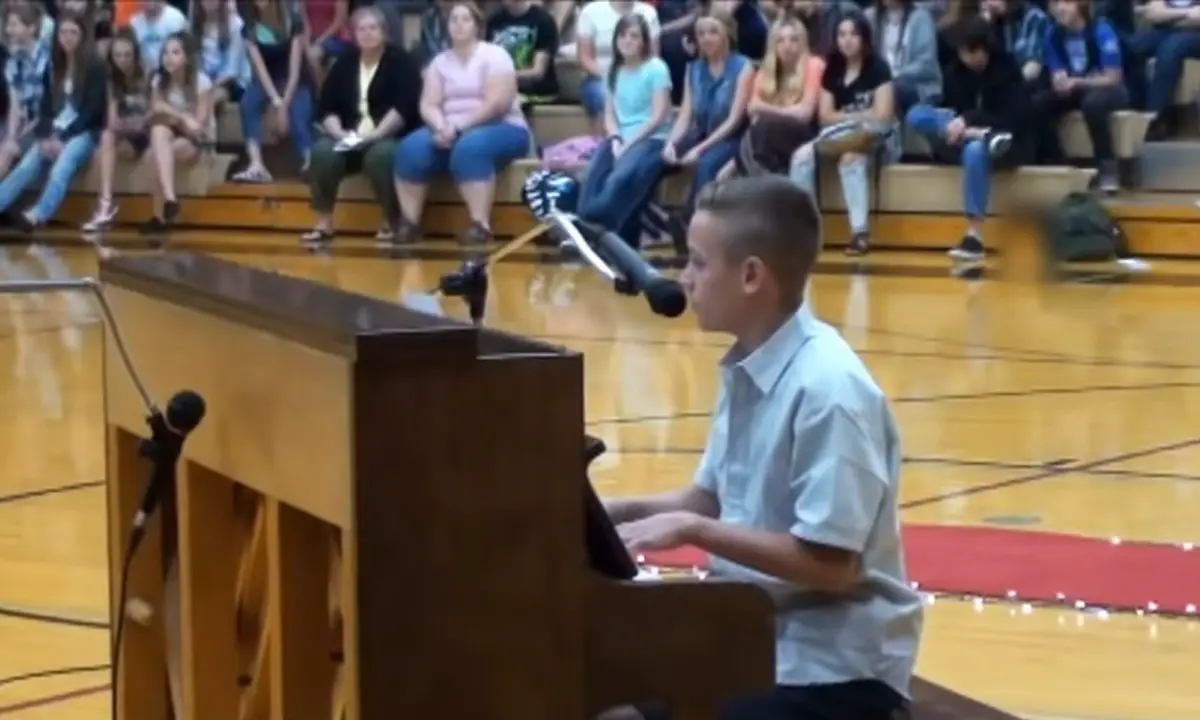 A host introduces him, and he comes to the piano in the middle of the school hall. Moreover, he sings his favorite artist Ed Sheeran's hit song "Thinking Out Loud." And the audience is silent with awe. Furthermore, his sweet voice is perfect for the love ballad. But when he hits the high notes in the chorus, you can hear his voice shine! He gets the biggest cheer from the crowd and comes out with a legend! Watch the video below:
And please COMMENT and SHARE!