There's really no way to estimate the exact number of child piano prodigies in the world–it's not like there's some sort of registry for them. But every once in a while once comes along and shows themselves and it's a beauty to behold.
Which is exactly what happened in this video. A young Ukranian piano prodigy, Vasil Voitovich, was walking with two friends one day through Catedralna Square in Lviv when a man working in pizzeria across the street, asked the crowd to support this young artist. So Vasil sat down and began to play.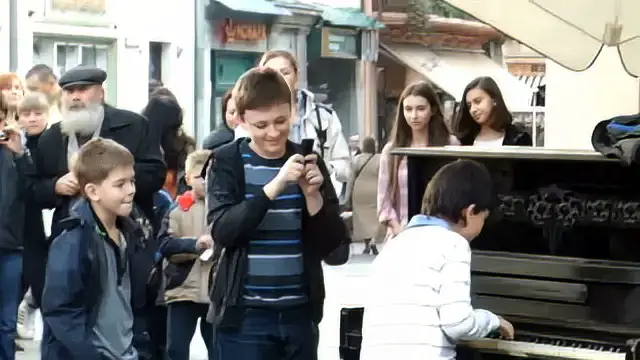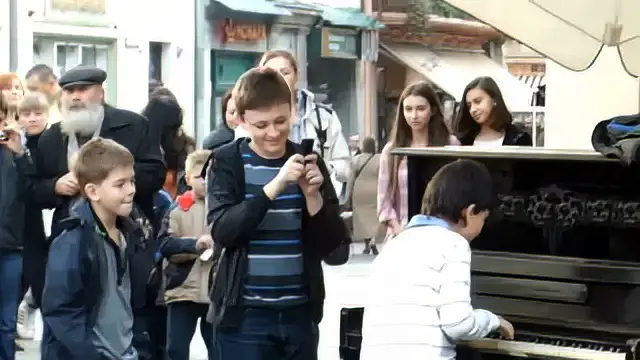 These boys went viral on the internet soon after, getting over 6.5 million views on YouTube alone. As you can see in the video, the crowd loved the performance–especially the two young girls smiling at Vasil behind the piano!.
This boy is amazing. Watch the full video below and please leave us a Facebook comment to let us know what you thought!
Don't forget to hit the SHARE BUTTON to share this video on Facebook with your friends and family.