Some kids are born with some talent. For instance, some of the are meant to be performers. It feels great to see small kids giving outstanding performances on the stage.
You may have had the chance to see performances of some incredibly talented kids. And if you haven't, it's ok, because the following video is incredible. This little boy has something special about him. You'll be speechless after listening to him playing the piano!
The internet is full of videos of such gifted kids, and you might have probably seen many kids participate in various talent shows before. They always seem to nail their amazing performances, don't they? Some kids have accomplished a lot despite being so young, and it's amazing.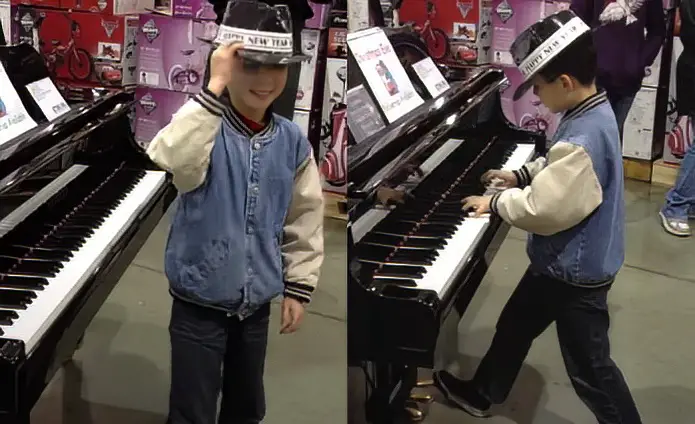 Take for example the little boy featured in the video below! He might seem too young, but this kid is a true piano prodigy. According the video description, he name is Jake Clayton. He has spotted a piano at a store, and didn't waste time to play it! His rendition of Csárdás has been viewed by millions of people on YouTube alone.
When Jake was contacted about his performance, he said, "I was nine years old and was in fourth grade when the video was taken. That afternoon, my family visited Costco when I tried out some pianos on display. It was a great surprise to find myself being watched by so many people." Check out the full video below and please leave us a Facebook comment to let us know what you thought!
Don't forget to hit the SHARE BUTTON to share this video on Facebook with your friends and family.