Here's a heartwarming video about a relationship between brothers that starts off as a joke and ends up becoming the kind of tradition they'll both remember for the rest of their lives.
Noah is a senior in high school and gets home every day before his little brother Max. To have a little fun, Noah started dressing in a costume to embarrass Max when the school bus let him off in front of their house. It was all in fun, mostly at Max's expense.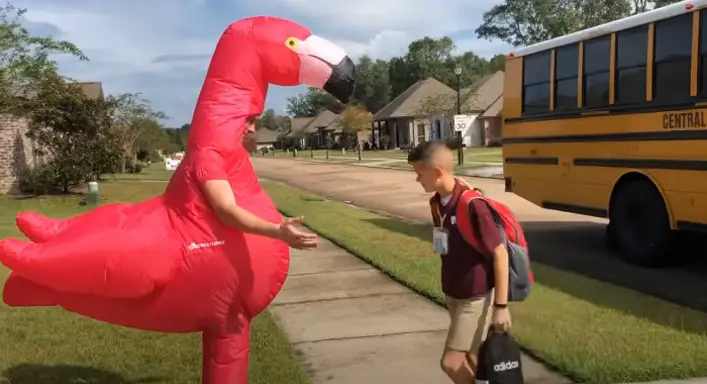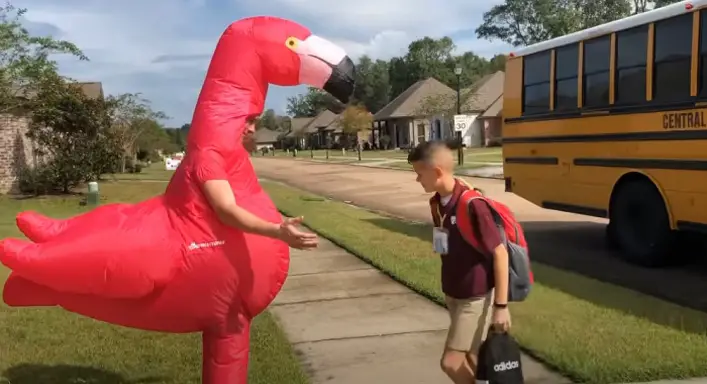 But a funny thing happened along the way. People heard about the "Bus Brothers" and donated costumes started coming in from around the world. The bus changed the route so more kids could see the costumes. And the routine became ritual–the kind between siblings that they'll remember forever. What a heartwarming story!
Oh, and it's Mom filming every day! Watch the full video below and let us know in the comments what you think of Noah's gift to Max!
Please SHARE with your friends and family!