Most dads would sacrifice a lot to see our kids happy. Here's a dad who only gives of his time and a few inexpensive materials to create something his daughters will cherish for now and remember forever.
This short video is part do-it-yourself and part heartwarming family chronicle. Dad starts by punching a hole in the wall between two closets. He squares it up, frames it to prevent any injuries and staples a "magic passageway" made of fabric over the opening.
But Dad doesn't stop there. On the other side of the passageway, he installs the make-believe Neverland, complete with Peter Pan, Tinkerbell, clouds and colored lights.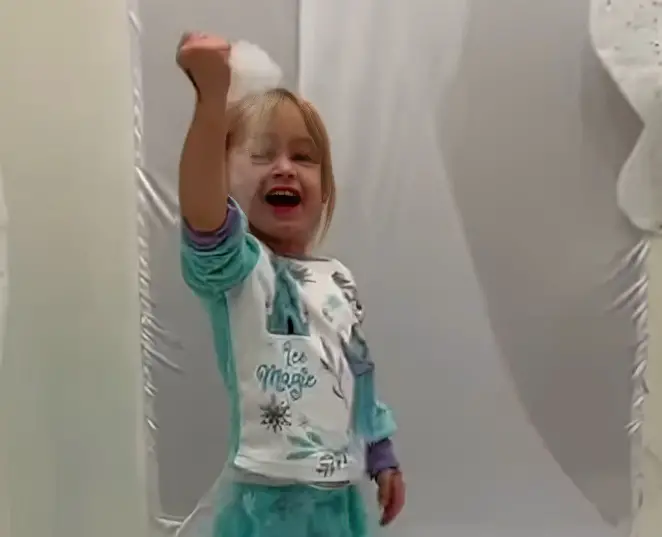 But the best part of the video is after Dad is finished with the handiwork and the two little girls get to marvel at their new playroom. The recognize the two Disney characters and one even exclaims, "I caught a cloud!" This is the kind of gift every dad wishes he had thought of–and that a few just might duplicate once they see the girls' reaction!
Watch this heartwarming short clip below and tell us what you think of Dad's handiwork in the comments.
Please SHARE with your friends and family!